Christmas Lights On The Mesa Arizona Temple Grounds The Church
tech lighting Christmas Lights On The Mesa Arizona Temple Grounds The Church
tech lighting Christmas Lights On The Mesa Arizona Temple Grounds The Church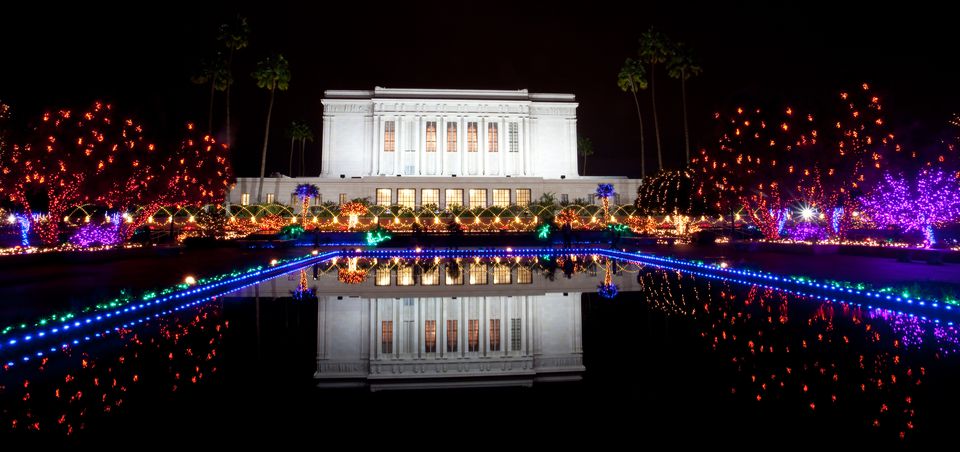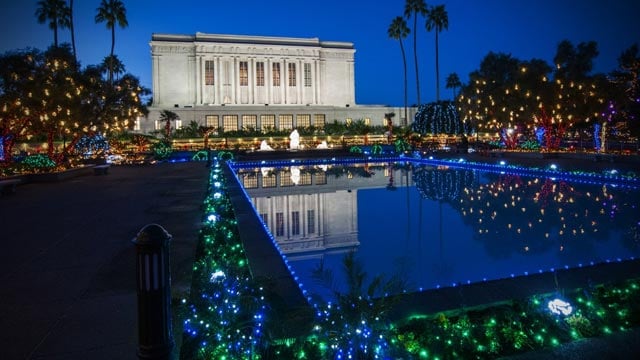 The New Valley Metro Light Rail stops on Main St at the Mesa Dr station.
Take US 60 to Mesa Dr. Exit Turn North on Mesa Dr. East on E 2nd Ave. (after E Broadway)
Join us in a celebration of the birth of Christ at the Mesa Arizona Temple Gardens this Christmas Season.  As you thrill to the sights and sounds of the holidays, we hope that you, your family and friends will enjoy: hundreds of thousands of colorful lights; uniquely illuminated palm trees and flower gardens; an inspiring nativity scene; a display of Mary and Joseph on their way to Bethlehem; recorded messages in English and Spanish and a modern Visitors' Center open to all.  This spectacular annual display, provided by volunteers, is free of charge each evening of the holiday season.
Concerts begin each evening promptly at 7:00PM and last approximately 30 minutes. Early seating is encouraged due to the limited space.
Free parking is available in the parking lots to the east of the Visitors' Center, in the parking lots south of the Temple or on the local streets.  Please be considerate of our neighbors.
Christmas Lights on the Mesa Arizona Temple Grounds The Church of Jesus Christ of Latter-day Saints Menu Skip to content
HANDICAP PARKING Handicap parking spaces available in the North East parking lot.  First come first served. Staff will be there to guide you.
Concert performances by local musical groups and individuals are presented nightly from Monday, December 1st through Christmas day.
BUS PARKING There is a designated place for bus parking. It is adjacent to the Temple Grounds and the buses can park, unload and remain in the parking lot for your visit. It is East and connected to the Temple grounds. From Mesa Drive turn East onto Main Street, then turn South on Hobson, into the reserved parking lot. We will have parking lot staff there to guide the buses to the appropriate parking spot.
525 East Main Street (One block East Mesa Dr on Main St, near downtown Mesa) Mesa, AZ  85203 480-964-7164
The Garden Christmas Lights are displayed from November 24th through December 31st.  The Visitor's Center is open daily from 10:00AM until 10:00PM thru the same time period.
Take 202 East to McKellips Rd Exit Head East on McKellips Rd. South On Mesa Dr. East On Main St.
Come Celebrate the Birth of Christ – Mesa Temple Garden Lights