Family Dinners Kitchen Table Madison Lighting
tech lighting Family Dinners Kitchen Table Madison Lighting
tech lighting Family Dinners Kitchen Table Madison Lighting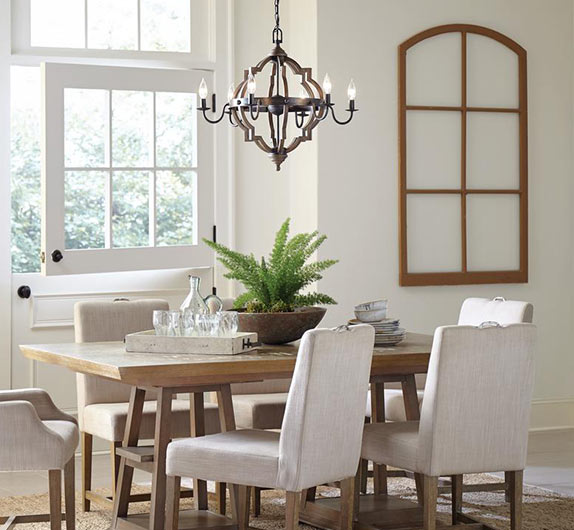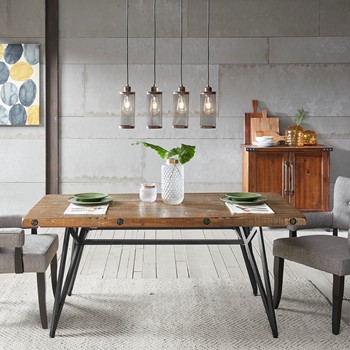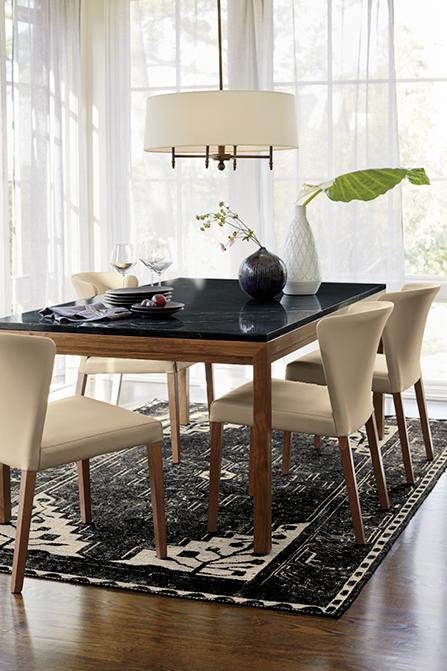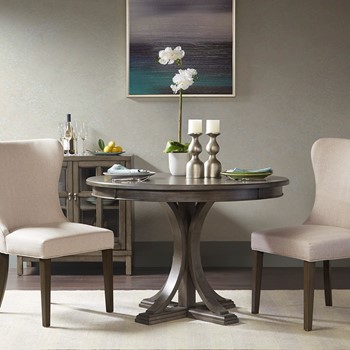 Step LightingStep Lightlandscape lightingOutdoorOutdoor Spot
Two rules for a successful lighting design:1. Don't tell people everything you know. 2.
Pantone's colors for 2018 are called "TECH-nique," a palette that pays homage to technology. Colors include bright blue, green, fuchsia, and purple, which are complemented by iridescent tones of turquoise and hot pink, white, and frosted almond. At the center of the palette is Ultraviolet their 2018 color of the year.
Lighting Specialist – 17 years of lighting design experience
I love fall, but losing light like this makes me feel sad. When I get home from work at night I turn on every light in the house. Just because I work with light doesn't mean I crave it any more than my clients. And where do we all seem to feel it the most? In the kitchen, hands down.
The 2018 Color of the Year was just announced and its "Gold Rush," a glitzy champagne gold that warms up a room like a sunrise in July. But we don't think of it as big news here because we have already seen lighting in gold, champagne and brass finishes igniting rooms with a chic note.
A couple of weeks ago when a couple told us, "We want to make a beautiful space to create a bountiful buffet, and (the wife added) I want it to look like a magazine," you can imagine the excitement. Out came the photos of her space, her Pinterest pics, paint colors, and her wishes for the drama of lighting this holiday season.
Interior lightingFinish goldChandelier CrystalFoyer lightdining roomphoto gallery
Middleton Hills Middleton WILiving RoomMission styleopen floor planLiving Room LightingDrum Light
Lighting Specialist – 36 years of lighting design experience
It's really hard to narrow what "Berto" does down to a singular job title or description, but we know when he's done, whatever the problem was will be fixed.
Connie is both an accomplished artist and holds an interior design degree. We're not sure she ever even uses her left brain.
Middleton Hills Middleton WIdining roomMission styleopen floor planDining Room LightingDrum LightChandelierclerestory windows
One of the best apps we've found for lovers of home and garden is HOUZZ. It's a database with millions of photos of homes across the country in every décor; size home, style of home, part of the home, including the garden that you can imagine. Create an account with them for free and start saving their photos or any photos to idea books and projects that you create. Building a home? Take a photo of a swatch and send it to your HOUZZ idea book. See a photo in a magazine? Save it to your idea book. Find light fixtures you love at the new MadisonLighting.com? Click on the HOUZZ logo on the… Read More
ALA Certified Lighting SpecialistUniversity of Minnesota, BAFirst Job: Warehouse Activity Facilitator (grunt), Madison Lighting
Although Dan's focus is on multi-family projects and production builders, he's actually better suited for motorcycles, ribs, and county music.
Growing up we didn't have central AC. Mom and Dad had a room air conditioner in their bedroom, but there were fans everywhere else. And most nights we ate dinner on the porch because the breeze cooled us. We dined out there in the dog days, too, when the air didn't move. That porch got our family "away" each evening, if just for a little while. Today we luxuriate in central air conditioning, but secretly I long for those days when we enjoyed summer, hot weather and all. So we love a screen porch with a ceiling fan, and find that our customers do too. They bring us all kinds of ideas: a fan… Read More
Patti is also affectionately known as Knick-Knack-Patti-Whack for her focus on accessory buying and our world class showroom merchandising.
Sue has rejoined us after a 5 year vacation, completely refreshed and ready to address all your lighting questions and needs.
The most romantic bedrooms have wonderful lighting. The firelight is special, but it's the modern take on a crystal chandelier that warms this room. A little bit vintage, a dash of old luxury apartment a la` 1940's, and a new soft gold finish on the light fixture adds to the bedroom's soothing color palette and it's creamy white woodwork. But the fact is that shimmering light can be done in a completely contemporary version, a mid-century modern look, and of course totally traditional updated for today. Using dimmers on fixtures like these make sense. Light this room gently, and save… Read More
Madison's Parade of Homes has everyone dreaming up new ideas. We did the lighting plan for this home by Premier Builders in Waunakee. It's a terrific family home with warm and inviting spaces and tons of windows. The homeowner selected deep bronze fixtures that encase the bulbs in opaque glass as a theme that runs through the great room, dining room, and dine-in kitchen, as the floor plan is completely open. The result is spectacular. In the kitchen the bronze of the light fixtures is perfect with the rich wood in the island, and the glass picks up the rich creamy paint in the cabinets. It… Read More
The symmetry in this room demanded a really stunning fixture. And admit it, you might have walked right by this fixture in our showroom. But hanging over a library table in this elegant room? It's simply perfect. The palette of silvery gray on the walls, pewter linen on the chairs, and white frames and painted woodwork is set to sparkling with the flip of a switch. A bit of bling? It's trending now and forever.
InteriorFinish SilverChandelier CrystalFoyer lightdining roomphoto gallery
Lighting Specialist – 10 years of lighting design experience
exterior lightingMission styleTransitional styleGarage Lightsentry lightexterior fixturesphoto gallery
From years of attempting to light an entire room with a single flush mount or semi-flush mount fixture, to today's palate for layering on the design aesthetic as well as the light, these beauties are seeing a real resurgence. When the homeowner bought this house there was no lighting in the living room. Frustrating? Not really. This homeowner used that blank canvas of a ceiling to reinvent the room. First to go? The orange peel plastered ceiling. And next the bland wall colors. She grabbed a paintbrush and gave the room a new attitude in saturated color. And added the semi-flush mount… Read More
Dressing the house for the holidays is so much fun. It could be because so many of the decorations are collected over time, arranged in a new way each year. And adding something special to the collection is part of the fun.
Waunakee WI great roomMission styleTransitional styleopen floor plangreat room lightingceiling fanshop ceiling fansexterior fixturesMinka Ceiling Fansperformancephoto gallery
From the palest of pinks to warm tangerine pink and rich rose, pink has taken the design showrooms by storm. I love working with pink and not in an ultra-feminine way. Pink is sophisticated, the passion and power of red embracing the completeness of white. It's friendly, refined, and calming even when you use a big pop of it.
Place a chandelier over your bed and it draws attention to the most important piece of furniture in the room. Or place it to the side of a sentimental piece like a dressing table to create a vignette. It's an ambient light source with glam. And, here in Wisconsin, beautifully lit chandeliers scatter shards of glowing light on the greyest of evenings.  Work the chandelier into your décor with a finish that combines well with the hardware on doors or on furniture. Of course you'll want this important decorative piece on a dimmer so you can add just a little… Read More
Being both an interior architect and a doll house enthusiast and builder, leads us to categorize Mallory in her own sort of Design/Build department. No project is too big or too small!
Tyler is excited about returning to Madison and joining the family business , but he didn't anticipate he'd still have to do five push-ups for every minute he's late.
"It all started with the tile," she said. And here is how inspiration found her. The master bath had a water issue and after some investigation that was fixed. But while talking with plumbers and tile people during the process, the couple, longtime Madison Lighting customers, found that the bathroom didn't really quite fit their needs. The mirrors were too small to comfortably reflect the owner's full height, the vanity's finish too dark, the lighting not quite bright enough, and the shower…. Well, they said, "we decided to set a budget and make it our own." They began looking at shelter… Read More
While capturing some photos of a client's kitchen, dining room and living room we got wind of a project she's working on. This master bedroom is undergoing a complete makeover in her Middleton Hills, Middleton WIhome. A do-it yourself decorator, the homeowner drew up a floor plan then went about finding the right furniture, lighting and artwork to bring it all to life. Wendy began with an idea: stencil a wall in a Greek key type pattern and use it as inspiration for the rest. With a girlfriend she painted and stenciled a single wall. As time and budget permitted she took inspiration… Read More
Technical Support and Service – 27 years of lighting related experience
Gathering family together? It's what we do. Family suppers, in the kitchen on a weeknight, after soccer and before homework, we talk about our day. Sometimes the kids are bubbling with chatter and sometimes I wonder if they'll conk out before we clear the dishes.  But one thing is constant; even the littlest family member looks forward to our family suppers.
While exploring Madison's Regent and University Heights neighborhoods this week we found ourselves simply speechless at the beauty of tradition. Old school? Yes. Unique? YES! We have just wrapped up photographing the new Parade of Homes for these pages and it hit us while surrounded by Madison's older homes: we love some traditional touches at every home especially exterior lighting fixtures. It could be grand and it could be simple, like this candle-style, but it says, "Welcome!" in a language all your own. Many of the Parade homes used recessed lighting on the porch exclusively, which is… Read More
ALA Certified Lighting SpecialistUW Stout, Interior DesignFirst Job: cleaning specialist, Champion Cleaners
ALA Certified Lighting SpecialistDominican College, Racine WIFirst Job: waitress at Imperiali's
A moment that thrills? How about walking into a home craft/office/laundry room and seeing this fixture? We were enlightened by the use of a very contemporary fixture in a room that's completely utilitarian. Bold! And we like that because it's your home, and we want you to enjoy being in every room. So should you have an old-school fluorescent tube fixture in your laundry room? You could, but you wouldn't enjoy it nearly as much as something like this and you can still save energy with fluorescent bulbs. Take the simplicity of the countertop workspace, the metal stools, and desk chair… Read More
My neighbor just sold her house. It took 3 months and a lot of lookers to find the right buyer. She worried people wouldn't understand her house. It's mid-century modern. No it didn't need a "total makeover," it's a period house that has a voice all it's own. My own house is a shake shingle cottage-style house that wasn't built particularly well and my husband and I have spent a small fortune putting it right. Her house was built by Marshall Erdman back in the day. Gorgeous kitchen cabbies, the whole thing is built into a corner at a cool angle. A kitchen with attitude! And a living room… Read More
Nothing is as bad or as good as it seems; work with it, change it, update it, make it yours.
Tom is doing his level best to pretend he's in charge of a remarkable and talented group of specialized designers who are too sympathetic to tell him otherwise.
A favorite vendor, Sean Lavin, Chief Design Officer with the Feiss design team, explains the process of gathering inspiration from the past, applying new techniques and technology, and coming up with something fresh and very much for today's homes. Adding a brushed nickel finish, smoked crystal and chain to an old school design, the Malia Nine Light Chandelier is a cool, contemporary take on a classic. Genius.
Lighting Specialist – 11 years of lighting design experience
When your only tool is a hammer, every problem looks like a nail.
Interior lightingFinish SlvrPendantsStyle Contemporary ModernFoyer lightphoto gallery
What a rush. After a decade of banishing brass and most gold-toned lighting from every house and condo, we're seeing gorgeous gold finishes rise like the sun. Finally! I have come to think that regardless of trend if you love a color you'll want to live with it. And not every color works well with the chrome and nickel craze we've experienced for more than 15 years.
ALA Certified Lighting SpecialistFirst Job: seafood chef, Nino's Steakhouse
It never gets old. Walk into a room and look! Someone used light in a new way!  As lighting geeks we love new ideas. Like a sparkling crystal fixture hung outside the master bedroom door in this magical home built by Premier Builders in Waunakee. At a time when some would simply put in a recessed light, or maybe a sconce, this little beauty adds textural shimmer to the doorway as it beckons you in. A touch of fun can make a space special, as it says, "we don't take ourselves too seriously" without descending into something ordered from As Seen On TV. Tasteful. And always in just the right… Read More
While Dan blogged about an "ah ha" moment he had in a customer's landscape, we began scoping out HOUZZ and Pinterest, Garden Design magazine and Fine Gardening magazine. We wanted to learn more about the magic of outdoor lighting so we, too, could make an enchanting space outside at night. Up-lighting small trees. Moonlighting from major trees. Wall washing to illuminate a space or highlight an interesting feature of your home. Path lighting. Deck lighting. Gentle ambient… Read More
Trust yourself, you have better taste than you think you do!
ALA Certified Lighting SpecialistFirst Job: "Brat Babe", Montello Foods
A while back we visited with a customer in her Middleton Hills, Middleton WI home and blogged about it. Wendy's wonderful style, of art and objects collected over time, has created a little whirl around here. Yes, we're all Certified Lighting Specialists with years of experience, so we get totally inspired by our customers. It's that pinging of fascinating décor into our psyches that makes this the best job on earth… but about Wendy. Her parties are a bit of a legend so we asked her for her tips on a great dinner party. Know what she… Read More
We love what time and innovation has done to this old time type of light fixture. Everyone I know grew up with a semi-flush mounted fixture or flush mounted fixture in the center of a very small bedroom ceiling. It was the only light in the room. Handy but not enough light and definitely ugly. Now, a new generation of these beauties reside in a master bath along with recessed lighting. And, they can be found in a retro kitchen over a worktable in a lead role with recessed lighting supporting them. And, yes, in a kids room but this time with a little verve. Why will you love a flush mount… Read More
Warning; only half of all lighting designers are good at math, and the other two-thirds don't care.
Soften hard surfaces in kitchens with fabric-covered shades like this drum shade. A classic shape that works with most every décor, it adds a warm, neutral color, and interesting patterns like this one embellished with studs and zippers! We've seen fabulous installations as pendants over the end tables next to a sofa. They drew the eye up and added balance that was needed. And in multiples over a casual dining room table drum shades added a dressy look that wasn't overdone. In this kitchen it added a playful soft note in a sea of cabinets and stainless steel.
ALA Certified Lighting SpecialistInterior Architecture Degree – UW Stevens PointFirst job: cheese cake baker
They call it form, functional, and flexible, we call it a must-have. The kitchen is probably the busiest room in the house and whether you are prepping dinner, making an online dinner reservation, or checking your kids homework, you'll find your well-lit kitchen counter handles it all with aplomb. Here the light was layered beginning with recessed lighting in the ceiling. The upper cabinets have LED lighting for its non-heat producing light that keeps home accents and glass from damage. The cabinets hold the under-cabinet lighting for stunning effect in a Madison kitchen… Read More
Just like fashion, mixed metals are making it into our lives at home. And, just like fashion, it can be tricky mixing metals. We are seeing more and more lighting that mixes metal finishes and clients are often quite taken with them. For years we banned brass thinking it looked dated. So unfair.
ALA Certified Lighting SpecialistFirst Job: ice cream scooper, Happy Joe's
Mary Ellen has over 20 years of experience designing, building and selling model homes. She must have started when she was 10.
Danielle's singular professional focus has been in lighting, but we can't understand how she keeps her amateur status in all things fun.
Funny the things you notice. On the set of the hit TV show Empire, the character Jamal has this incredible loft. The kitchen is earthy and sleek, with a Carrera marble-topped island, high-gloss cabinets, and appliances from Sub-Zero and Wolf. But it was the kitchen's copper pendants that caught my eye.
ALA Certified Lighting SpecialistMadison College Interior Design degreeFirst Job: fireworks sales, Uncle Sam's
Lighting Specialist – 12 years of lighting design experience
Lovisa's prior experience working for a home builder proves invaluable when the all too cryptic construction lingo starts flying. With her there's never any confusion that blind nailing is nailing performed by the visually impaired or that a butt joint is…well you get the point.
exterior lightingceiling fanTransitional styleDamp location fanlandscape lightingexterior fixturesphoto gallery