Gobo Wall Lighting System Campus Facilities University Of South
tech lighting Gobo Wall Lighting System Campus Facilities University Of South
tech lighting Gobo Wall Lighting System Campus Facilities University Of South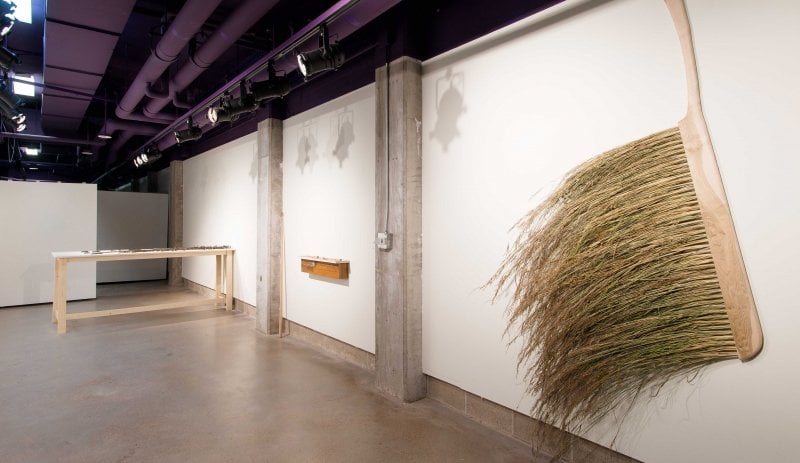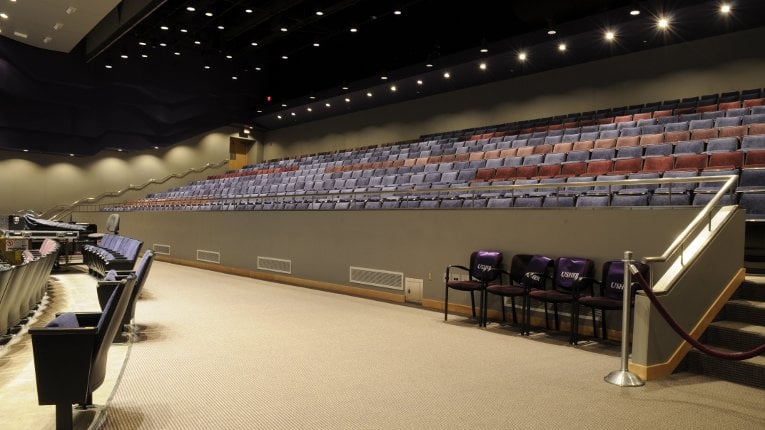 Schools Art, Architecture and Design Communication, International Studies and Languages Education Psychology, Social Work and Social Policy Research institutes Hawke Research Institute Research centres Asia Pacific Centre for Work Health and Safety Australian Centre for Child Protection Barbara Hardy Institute Centre for Research in Education Hawke EU Centre for Mobilities, Migrations and Cultural Transformations Centre for Islamic Thought and Education International Centre for Muslim and non-Muslim Understanding Research Centre for Languages and Cultures Zero Waste SA Research Centre for Sustainable Design and Behaviour (sd+b)
JSU Home > School of Arts & Humanities > Department of Drama > Productions > Facilities Facilities
Home > Campus facilities > Hire UniSA facilities > Audio visual equipment
Connect with UniSA Facebook Twitter LinkedIn YouTube Instagram
Links & legal CRICOS Provider no 00121B Web accessibility Disclaimers Privacy Statement Copyright
For safety policies and procedures in these spaces and for the department please see the safety manual. 
A wide range of audio visual equipment is available for hire at UniSA. Many teaching spaces and meeting rooms include fixed items such as:
See our listing of rooms available for hire to check what AV equipment is already installed.
A range of portable equipment is also available (but not to be taken off-campus). 
The Drama Department's lighting system in the Stone Center Theatre is an ETC Sensor Dimming System containing 288 2.4K dimmers, an ETC Ion Control Console with iPad remote, a DMX network that has access points all around the theatre along with wireless DMX, and a house light system with work light controls.  The Second Stage Theatre contains 2, 12 channel Strand CD 80 2.4K dimmers with an ETC Smartfade Control Console.  The department has over 250 ETC conventional lighting instruments, 8 Selecon Cyc lights, and three automated lighting fixtures.  Additional lighting equipment includes 16 color scrollers, 2 gobo rotators, a film FX unit, and a strobe unit.
Schools Engineering Information Technology & Mathematical Sciences Natural and Built Environments Research institutes Future Industries Institute Research centres Advanced Computing Research Centre Centre for Industrial and Applied Mathematics Defence and Systems Institute Natural and Built Environments Research Centre Institute for Telecommunications Research Phenomics and Bioinformatics Research Centre
The costume shop is 25' by 38' with good lighting, south facing windows, a dye room with sink, and numerous storage cabinets. Equipping the costume shop are two large layout/cutting tables, nine industrial sewing machine, two sergers, a blind stitch machine, an embroidery machine, a walking foot machine, steam irons, 2 steamers, numerous mannequins, and a dye room with sink and washer/dryer, and numerous storage cabinets for fine costumes and supplies. The classroom is connected to the costume shop has additional work tables, drafting tables, a tool bench, a sink, and storage cabinets.
The main sound booth is equipped with a YamahaLS9-32 mixing console with iPad remote setup, a SFX Sound Computer, CD player, cassette player/recorder, 16 wireless microphones, effects units, 2 amplifiers with equalizers, 2 Yamaha powered in- wall speakers, 2 Mackie powered subwoofers, four portable speakers, and numerous microphones and stands.  The system also has a stage listen system and an intercom system with 6 wired stations.  The stage is also equipped with a video camera, a video network, and a stage Managers video monitor. The camera has IR emitters that allow the stage manager see in a blackout. The department also has an electric 88 key piano keyboard and ADA sound assist system.  The Second Stage Theatre system includes a six-channel mixer, amplifier, cassette deck and CD player, and a 2 speaker system.  
The Second Stage Theatre, also located in the Stone Performing Arts Center, is a flexible "black box" theatre that can seat up to 80 people. The theatre is equipped with a fixed lighting grid, a 24 channel lighting system, and a sound system. Both sound and lighting control are located in a small booth that is next to the theatre. The space has mirrors and ballet Barres for dance and is used as a rehearsal space and for acting/movement classes as well.
TV Monitor/VCR Overhead projectors LCD/Data projectors Slide projectors Whiteboards Microphone, speaker and stand Electronic whiteboard (incurs a $10 charge) Notebook/data Projector sets DVD players
Contact us Enquire online International Students +618 8302 0114 Further contact details Australian Students 08 8302 2376
  The shop has excellent lighting and adequate electrical service for the tools. The scene shop has 2 air filters along with a new central dust collection system for all power tools.  There is a prop shop located next to the scene shop with additional tools and benches for prop and furniture construction and repair.  The prop shop has a large exhaust fan and its own dust collection system.  There are two large scenery and furniture storage rooms located off stage left which allow easy access. 
To book or more information please contact FM Assist at City East.
Dual globe overhead projectors Televisions and VCR units DVD units Computers Slide projectors Projection screens Whiteboards Microphone, speaker and stand Electronic whiteboards
A specialised lighting system for projection of images on special screens on walls is installed at City East campus. This facility is currently available to project on the Basil Hetzel building and consists of two pieces of equipment:
The department has a small department lab with 10 Windows graphic workstations with CAD software, 3D design software, WYSIWYG Lighting Design Software, and music production-digital audio production software.  A few of the computers have digital film editing software. The lab also has 3 iMac computers with film editing software, 3D design software, and audio software. The department also has 2 windows laptops and 3 17" PowerMacs. In addition the lab has digitizer tablets for each computer workstation, a Black & White Laser printer, a color printer, a network hard drive, and a 42" color plotter.  
Schools Health Sciences Nursing and Midwifery Pharmacy and Medical Sciences Research institutes Sansom Institute for Health Research Research centres Alliance for Research in Exercise, Nutrition and Activity (ARENA) Centre for Cancer Biology Centre for Drug Discovery and Development Centre for Population Health Research Centre of Research Excellence for the Prevention of Chronic Conditions in Rural and Remote High Risk Populations Centre for Sleep Research International Centre for Allied Health Evidence Medicine and Device Surveillance CRE Quality Use of Medicines and Pharmacy Research Centre
Areas of study and research + Click to minimise HealthSciences
The primary performance space is the 334 seat R. Carlton Ward Theatre which has a modified apron stage that, when the apron is removed, converts the theatre to a 372 seat proscenium theatre with an orchestra pit. The proscenium opening is 36' wide by 20' high. The auditorium has continental style seating with ADA access. The stage is 76' by 32' with a 60' high grid. The stage has a 32 lineset single purchase counter-weight system with four wired electrics and a full set of stage curtains.
JSU Drama is housed in the Ernest Stone Performing Arts Center, which holds two performance spaces as well as our classrooms and costume facilities.
Studio Due 2500W City Colour which is a 2500W light source with three PC controlled dichroic glass plates. Clay Packy VIP 1200 is specifically designed for long distance projection of stationary and moving images, writings, logos, etc.
It can project on to walls from over 50 metres away. It is also PC controlled and can scroll through four different images plus overlays of 8 colours.
The Drama Department's scenery shop is a 76' by 32' room with a 21' high ceiling and a wooden floor.  It is located directly in back of the stage with a 20' high powered door leading to the shop.  The scenery shop is equipped with a full set of professional woodworking tools including a 14" table saw, a 16" radial arm saw, a 3 HP shaper, a 20" band saw, a 6" Jointer, a drill press, and a 20" planer all connected to a central dust-collection system.  The shop contains a paint area with triple sinks, a TD's office, and a lumber storage racks. The shop also has a metal cutting area with a metal cutting saw and metal storage racks. The 22' by 32' prop shop is located next to the scenery shop and includes woodworking benches, a 60 gal 5 HP air compressor, a 42" lathe, a 12" scroll saw, a narrow belt sander, a Mortiser, a bench mount Drill Press, a Floor mount Variable speed Drill Press, and a bench oscillating spindle sander. The woodworking tools are connected to a dust collection system. Metal working tools include a metal cutting band saw, a fume extractor, 2 MIG welders, an arc welder, and an oxygen-acetylene welding/cutting torch. 
UniSA respects the Kaurna, Boandik and Barngarla peoples' spiritual relationship with their country.
A central computer desk drives pre-programmed information through to the lights during operation. The lighting system uses GOBOS, thin metal plates which act like a slide to project an image on the screen.
If any assistance is needed while you are using University equipment, or to report a fault, you can call 88555 from any University phone.
Audio Visual User document for Lecture theatre (PDF) Audio Visual User Document for AV-03 Standard Tutorial Room (PDF) Audio Visual User Document for AV-03 standard Computer pools (PDF) Portable notebook LAN connection guide (PDF) Portable notebook and data projector user guide (PDF) Information and guidelines for use of new Notebooks/Data Projectors Further information
Department of Drama Faculty & Staff Box Office Productions Facilities Past Productions Alumni Scholarships Academics Costs & Aid Visit Campus Apply to JSU
Home > Campus facilities > Hire UniSA facilities > Audio visual equipment > GOBO wall lighting system
Schools Commerce Law Management Marketing Research institutes Ehrenberg-Bass Institute for Marketing Science Research centres Centre for Tourism and Leisure Management Centre for Workplace Excellence Institute for Choice