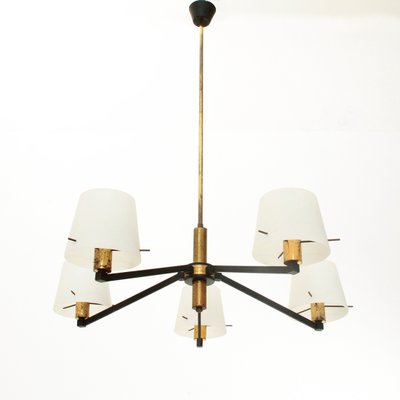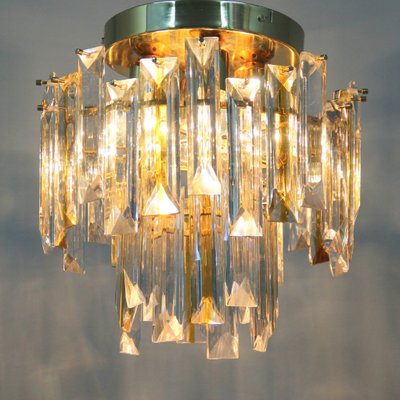 Italian Modern Ceiling Lights At Pamono
Italian Modern Ceiling Lights At Pamono
Italian Modern Ceiling Lights At Pamono
. . . . . . . . . . . . . . . . . . .
Mid-Century Italian Counterbalance Pendant Lamp from Stilnovo
Subscribe to receive occasional promotional emails. We will not share your personal information.
Model Giogali Pendant by Angelo Mangiarotti for Vistosi, 1970s
Large Chandelier in Chrome & Glass by Gaetano Sciolari, 1970s
Large Blown Glass & Brass Chandelier by Ercole Barovier, 1940s
Quadrifoglio Pendant Lamp by Gae Aulenti for Harvey Guzzini, 1970
White Nictea Pendant Lamp by Tobia & Afra Scarpa for Flos, 1960s
Vintage Italian Chandelier by Carlo Nason for Mazzega, 1960s
Please click the link in your confirmation email to track or modify your orders. To resend the confirmation email, click here.
Vintage Black & White Pendant by Castiglioni Brothers for Flos
Murano Glass Pendant Lamp by Massimo Vignelli for Venini, 1950s
Spheric Murano Glass Pendant Lamp by Lino Tagliapietra for La Murrina, 1970s
Verify account to track orders. Resend emailResend verification email
Vintage Wall or Ceiling Lamp by Angelo Brotto for Esperia, 1970s
Vintage Murano Glass & Fabric Lamp by Massimo Vignelli for Venini, 1970s
Mid-Century Italian Modern Red Murano Glass Pendant Lamp by Massimo and Lella Vignelli for Vistosi, 1960s
Mid-Century Large Italian Brass & Bubble Glass Chandelier from Indoor, 1960s
Murano & Smoked Glass Pendant Lamp by J.T. Kalmar for Franken KG, 1960s
Vintage Italian Brass & Chrome Chandelier by Gaetano Sciolari
Murano Glass Pendant Lamp by Noti Massari & Renato Toso for Leucos, 1970s
Cylindrical Opaline Glass, Aluminum & Black Metal Flush Mount Lamp from Stilnovo, 1950s
Murano Glass Drops Chandelier by Paolo Venini for Venini, 1960s
Model 2133 Pendant Lamp by Gino Sarfatti for Arteluce, 1970s
Didn't receive an email? You might have signed up with another email account.
Model 1770 Tornado Pendant Light by Elio Martinelli for Martinelli Luce
Mid-Century 8-Armed Chandelier in Brass with Colored Metal Cones
Italian Murano Glass Ceiling Lamp by Carlo Nason for Mazzega, 1970s
Mid-Century Italian Black Sputnik Chandelier from Stilnovo, 1950s
Italian Opaline Glass & Brass Pendant Lamps, 1950s, Set of 2
Nickel-Plated Dandelion Ceiling Lamp by Emil Stejnar for Rupert Nikoll, 1960s
Vintage Geometric Chrome and Frosted Glass Chandelier by A.V. Mazzega
Italian Ceiling Lamps by Franco Albini for Sirrah, 1960s, Set of 2
Mid-Century Italian Colored Murano Glass Ceiling Lamp, 1950s
Mid-Century Sputnik Bi-Color Glass & Brass 6-Arm Ceiling Lamp
Sciuko Pendant or Table Lamp by Achille Castiglioni for Flos, 1970s
Model Domea 886 Ceiling Light by Bruno Gecchelin for Oluce, 1970s
Mid-Century Geometric 8-Light Chandelier by Gaetano Sciolari
Related Images of Italian Modern Ceiling Lights At Pamono