Jak Floor Lamp Grey Made
tech lighting Jak Floor Lamp Grey Made
tech lighting Jak Floor Lamp Grey Made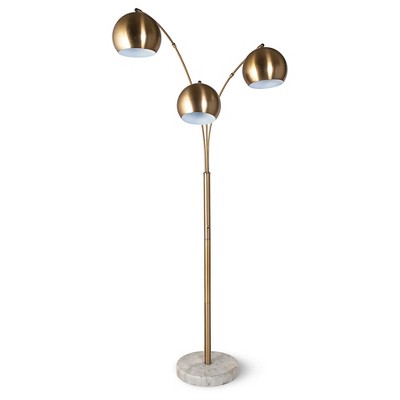 Jak's got a slender, stepped frame and chunky base keeping it cool and urban. The shade on both the floor and table lamp are adjustable – so you can direct light where you need it.
When the counter hits zero, we'll be placing all the orders for this item. We order them in batches to offer you the best price. If you don't want to miss out, order before it hits zero.
Be nosy. See how other people have styled Jak Collection in their homes.
Standard Delivery Service Delivery service to front door of house/building An SMS & Email notification is sent the night before delivery by DPD and on the day of delivery you will receive a 1 hour time slot with an option to reschedule or deliver to a local shop Additional fees apply for delivery to the Republic of Ireland See our Delivery Policy
Want great-looking lights at a pocket-friendly price? Jak's got it covered. The lighting collection includes a tempting floor and table lamp that're so affordable – you can justify both.
Dispatch Info This item is built to order as it enables us to deliver unique designer products at outstanding value Dispatch is when we ship the item to our delivery partners who handle final delivery Delivery should be within 1 working day of dispatch for mainland UK (up to 14 days for Offshore, Highlands, Islands and Ireland) See our Delivery Policy
Jak's made from powdercoated metal. Go grey and you've got a slick space. Or, if you're feeling a bit more playful, chartreuse adds brightness both on and off.
Returns Info No-hassle returns accepted within 14 days of delivery Refund includes product cost and delivery fee Additional collection cost may apply See our Returns Policy