Kitchen Island Lighting Bicycle Glass Co
tech lighting Kitchen Island Lighting Bicycle Glass Co
tech lighting Kitchen Island Lighting Bicycle Glass Co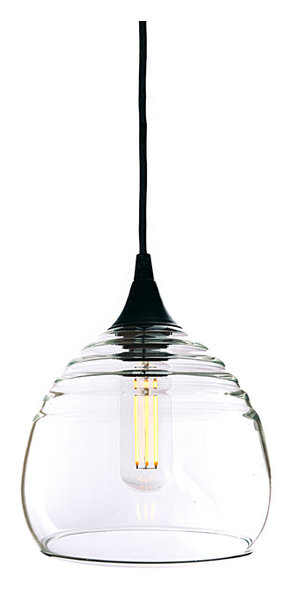 Steel Blue / Black Clear / Black Steel Blue / Brushed Nickel Clear / Brushed Nickel Gray / Black Gray / Brushed Nickel
Atmospheric Single Pendant: Form No. 515 features multiple finishes that play with the light in different ways.  The sandblasted  section at the bottom obscures the light, yet the top of the piece allows the bulb to be fully seen and…
Clear / Black Clear / Brushed Nickel Steel Blue / Black Steel Blue / Brushed Nickel Gray / Black Gray / Brushed Nickel
The Lunar series Form No. 767 features an 8″ hand blown recycled glass globe and a 4w LED filament light. The bubbles are added by hand and add to the pieces unique nature. It is reminiscent of the moon's surface…
Design 302 – A Size: 6″ diameter x 5″ height. Cord: 4′ Black Canopy: 5″ round Lamping: 4w T14 Style LED Bulb included 390 Lumens Voltage: 110v   Design 302-A refracts and bends the light to create a unique look to the light…
Atmospheric Single Pendant Light: Form No. 818 features multiple finishes that play with the light in different ways.  The sandblasted  section at the bottom obscures the light, yet the top of the piece allows the bulb to be fully seen and…
Atmospheric Single Pendant Light: Form No.952 Size: 14″ diameter x 6″ height. Cord: 4′ Black Canopy: 5″ round Lamping: 6w LED Bulb included 600 Lumens Voltage: 110v  Form No. 952 in the Atmospheric Series is currently our largest pendant.  Offered in…
Form No. 767 in the Swell Series features a beautiful distorted band that meanders around the hand blown glass pendant light. This classic shape and hand crafted quality really make this a statement piece for any room.  The pendant light works particularly well over…
Steel Blue / Black Steel Blue / Brushed Nickel Gray / Black Gray / Brushed Nickel Clear / Black Clear / Brushed Nickel
Design 601 Size: 5″ diameter x 5″ height. Cord: 4′ Black Canopy: 5″ round Lamping: 4w LED Bulb included 390 Lumens Voltage: 110v Form No. 601 is a beautiful and simple silhouette.  This smaller design fits well into smaller spaces.  Each one…
Steel Blue / Black Steel Blue / Brushed Nickel Gray / Black Gray / Brushed Nickel Clear / Black Clear / Brushed Nickel Amber / Black Amber / Brushed Nickel
The Lunar series Form No. 515 features an 10.75″ tall by 4.5″ diameter hand blown recycled glass cylinder and a 4w LED filament light. The bubbles are added by hand and add to the pieces unique nature. It is reminiscent of…
Size: 4.25″ diameter x 10.75″ height. Cord: 4′ Black Canopy: 5″ round Lamping: 4W LED Bulb included 350 Lumens Voltage: 110v    Design 517 features an interesting interplay between silhouette and distortion of light.  A cylinder form is broken up by…
Atmospheric Single Pendant Light: Form No.952 $337.50 $375.00
The Lunar series Form No. 818 features an 8″ tall by 5.5″ diameter hand blown recycled glass shade and a 4w LED filament light. The bubbles are added by hand and add to the pieces unique nature. It is reminiscent of…
Atmospheric Single Pendant Light: Form No. 818 $130.50 $145.00
Lunar Single Pendant Light: Form No.952 Size: 14″ diameter x 6″ height. Cord: 4′  Canopy: 5″ round Lamping: 6w LED Bulb included 600 Lumens Voltage: 110v  Form No. 952 in the Lunar Series is currently our largest pendant form. The Lunar…
Steel Blue / Black Gray / Black Clear / Black Steel Blue / Brushed Nickel Gray / Brushed Nickel Clear / Brushed Nickel
Design 302 – B Size: 8″ diameter x 6.5″ height. Cord: 4 feet long Canopy: 5″ round Lamping: 4w T14 Style LED Bulb included 350 Lumens Voltage: 110v    The Lucent Single Pendant Light: Form No. 302b  refracts and bends…
Atmospheric Single Pendant Light: Form No. 767 $142.50 $165.00
The Lunar series Form No. 601 features a 5.375″ tall by 5.375″ diameter hand blown recycled glass shade and a 4w LED filament light rated at 350 lumens. The bubbles are added by hand and add to the pieces unique nature….
Atmospheric Single Pendant Light: Form No. 767 features multiple finishes that play with the light in different ways.  The sandblasted  section at the bottom obscures the light, yet the top of the piece allows the bulb to be fully seen…
Steel Blue / Brushed Nickel Steel Blue / Black Clear / Brushed Nickel Clear / Black Gray / Brushed Nickel Gray / Black
Browse Bicycle Glass Co.'s unique selection of hand made pendant lighting perfect for kitchen island lighting.  These pendant lights are some of our most popular mini pendant lights. Many different styles and colors will work for to light up your kitchen island.
  Each one of Bicycle Glass Co's are hand made in the United States with locally sourced, 100% post consumer recycled glass.  Each kitchen ceiling light comes standard with all the mounting hardware and a free LED bulb.
  Take time and check out our latest styles.