Kitchen Island Lighting Style Curiousa And Curiousa
tech lighting Kitchen Island Lighting Style Curiousa And Curiousa
tech lighting Kitchen Island Lighting Style Curiousa And Curiousa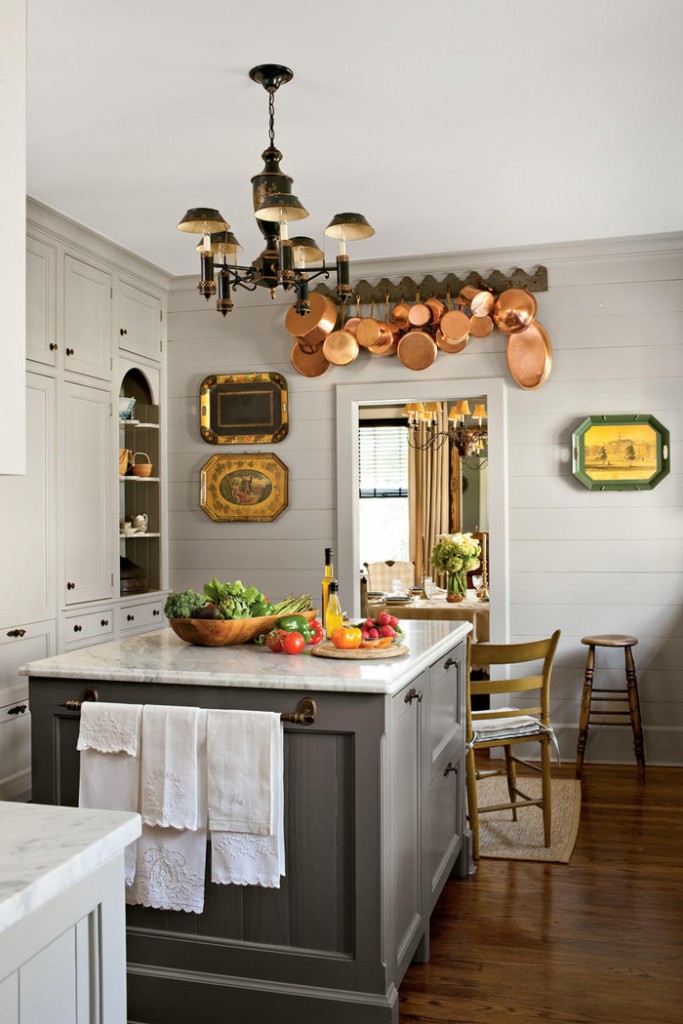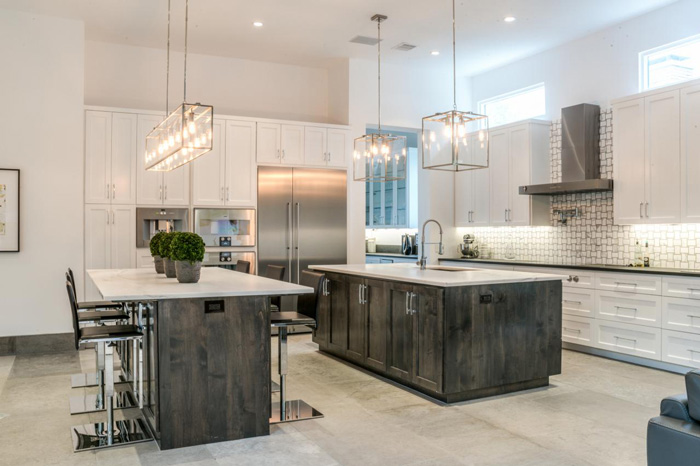 Embracing autumnal colours and the darkened tones of Winter, the collection celebrates the onset of longer nights and a shift to the indoors, by bringing a sense of warmth, opulence and mystery into our homes.
While the primary function of lighting is to illuminate, it can be more than that, adding a layer of colour to any space. Once you've worked out where you need lighting and what type (try to include a mix of table lamps, wall lights and pendants), you can start to experiment with different designs. Coloured glass shades are a big trend, especially when combined with visible filament bulbs, while lamp bases in rich jewel tones look effortlessly elegant.
We're back in Derbyshire and although a little tired, we can't wipe the smiles off our faces as we celebrate what has been our best show yet with this year's Decorex International.
We've been very busy in the workshop this week in preparation for Clerkenwell Design Week.
"It's time to embrace decoration and ornament again" says Esther who is also launching the new 'Blush' colour-way to compliment the range".
'Bright flowers bring energy into the room, while softer colours bring a sense of calmness. I love to mirror the existing colours of bedding and décor with blooms, whether it's bold brights, such as matching a pink rose with a pink cushion, or a more muted bouquet next to delicate bedding or wallpaper.'
As an exclusive offer we have put together a selection of bespoke Christmas gift boxes, each comes with it's own hand-blown glass pendant, with our trademark fabric twisted flex and ceiling rose,  making the perfect gift to light up your Christmas. Our customers are usually given a 6-8 week lead-time, so this first time offer is an unprecedented opportunity to purchase a bespoke pendant right off the shelf.  Each pendant has been handpicked by creative director and designer Esther Patterson and can be purchased on the 11th with a very special 30% discount. 
Join us to discover glass lighting skilfully hand-blown by Curiousa & Curiousa, experience elegantly distressed wallpapers, fabrics and furnishings by Blackpop and enjoy festive fizz and luxury local delicacies served on English fine bone china, masterfully hand-crafted by Royal Crown Derby's skilled artisans.
If you'd like to see more of our lighting projects, take a look at our projects page or gallery, or click here to contact us.
Follow our Instagram and keep up to date with our latest news.
Colour can boost our mood, brighten up grey days and is one of the easiest ways to change the look of our homes – so why are we so reluctant to use it in the bedroom? Neutral schemes still reign supreme but the good news is that you don't have to step out of your comfort zone to refresh your space with colour. Try these ideas to brighten your bedroom in an instant…
Sara Gordon, brand and creative director at flower delivery service Bloom & Wild
As an early Christmas gift to our local supporters and friends we are coming together with Tineke Florists and Timeless Couture and Zest to host a very special event on Sunday the 11th December at our new studio in Haarlem Mills (Wirksworth).
This is possibly the most classic and popular choice for kitchen island lighting, and it's not hard to see why. Three lights provide enough light to create a mood, but without creating too much visual clutter, and the single pendants can provide pops of colour while retaining elegant uniformity – a modest, sophisticated option. Here, the brighter the colour the bolder the statement, so with paler or more neutral colours you can go a lot bigger, like with the Extra Large Slate Grey Traditionals, whereas the Large Rounds look really punchy in Sky Blue set against the off-white colour scheme. 
As an early Christmas gift to Londoners, select retailers and designers based in Islington's Amwell Street, are coming together to host a special late night shopping evening on Monday 5th December. 
Any orders placed after 1st November will be given an 8 week lead time due to a 2 week Christmas closure.
Innovative designers and artisans Blackpop, Curiousa & Curiousa and Royal Crown Derby not only share their Derbyshire base, but a passion for design, British manufacturing and the celebration of colour. The Derbyshire Collective Café will provide a sumptuous, eclectic and dramatic entrance to the Syon Park location.
In spaces with very high ceilings, it can be good to break the space up a bit with a suspension bar, but that's not the only purpose it serves. Decorative lighting can often be left as an afterthought of the renovation process, leaving you to wonder how you're going to light the five pendant lights that you've fallen in love with, with only one electricity point in your ceiling. With a suspension bar, several pendants can be wired up to one point. The minimal fixtures can be a great solution to a sloped ceiling, and with the different colour and material options it can create a variety of looks, from 'industrial' Brushed Nickel, to sophisticated walnut wood or slick Chrome. If a suspension bar isn't your style, you could opt for a raft as an alternative.
On Wednesday 2nd November three brands, proudly made in Derbyshire will come together to celebrate the county's design excellence and creative heritage in the heart of London.
Rachel Beckett Interiors invited us to design a bespoke stairwell chandelier that spiralled down across three floors, the piece was hung in a stunning location next to the New Forest National Park overlooking the sea and Lymington key-haven nature reserve. The objective for this ambitious project was to hang the chandelier from a skylight positioned above the stairwell to maximise light exposure through the window. 
Its the start of London Design Festival and so what better time than now to launch our new Winter Collection.
Esther explained her thoughts behind the new collections "I just love the rich, dulcet colours the autumn brings, the chance to light the fire and prepare to cosy up for winter. Lighting plays a huge part in setting the right mood and for me the Caravaggio range especially brings a sense of intimate indulgence."
The Cloak & Dagger range is a first for us, finished with Nickel, Copper and Leather looks. Available either as a set or individually.
In the day and age when kitchens are used for so much more than just cooking, you might consider putting something a bit more dramatic above your kitchen island, such as these trios of sculptural stacks, after all, kitchens are often the most popular room in a party. The first kitchen pictured here is a little special, as not only is it a show kitchen by Martin Moore, but it is also used as the setting for cookery masterclasses with top chefs, and there a bit of pizzazz is very welcome. If you are planning on doing something fabulous in your kitchen, you might want to opt for equally fabulous lighting to match. It all depends how you are planning to use it. 
Annie Sloan, paint expert and founder of Annie Sloan Interiors
The event promises to be a great start to the Christmas season with our unique offer and of course festive food and drink, including cheese and wines from our local deli to keep those energy levels up!
Having launched our 'Caravaggio' pendants in September of this year, we were delighted to recently see the opening of the new exhibition at the National Gallery. The pendants capture our take on Caravaggio with their own playful hint of light, colour and intensity and we can only hope that our collection does its namesake justice.
These lights are a take on our original Oshka design, with an extra Globe added to the top. With all lights being handmade to order, we can work with clients to make your design an original, which takes us on to our next point…
The 'Chintz' pendant range was borne of lead designer Esther Patterson's desire to 'Bring Back the Chintz' which Ikea famously encouraged us all to throw out in their 1996 campaign.
We've talked about Lumens affecting the brightness lights, but the colour temperature of the bulb is just as important to the mood of a room. If you're going for a bright white colour scheme, you should aim for about 3000 Kelvin, but warmer colour schemes can suit a softer colour temperature, of around 2700k, or below. With our lights we advise a warmer vintage style bulb, but with our more modern designs such as the Cordero, a G4 daylight bulb is a more suitable choice. See our bulb options here.
In this kitchen, the client opted for five Large Aubergine Bowls to hang over their large kitchen island. Another elegantly uniform choice, and with so many pendants the same colour and size, the risk of looking a bit 'stiff' is avoided by suspending them at varying heights, which also helps to add a bit of dynamism in such a big space. 
'In a bedroom, I love the opportunity to hang wall or pendant lights at either side of the bed as it's a great way to punctuate the room with colour. Soft, restful shades work well, such as aubergines, greys or purples. Alternatively, if you want more of an airy summery feel, add some vibrant colours into the mix. Canary yellow with white linen can look stunning.'
If your idea of a perfect winter is hibernating away with some good books then it is definitely worth investing in a good table lamp or reading light. Table lamps are perfect for highlighting your favourite pages, not being intrusive and are so versatile in being moved from one setting to another. A table lamp could be great in giving your living room that extra brightness you need for darker nights and perfect for picking up those metallic hints in the wallpapers that have become so popular this year, just like this Harlequin paper featured here. All just so perfectly hygge.
Curiousa & Curiousa's designer Esther Patterson commented 'The tassel lights evoke a bygone age of opulence from the daring 1920's and the influences at that time from the British travelers who brought back rich and luscious textiles and objects from the far reaches of our planet. As a nation we embraced these influences and a special style emerged from this. But to bring this piece up to to date we've mixed a contemporary Copper, rich Aubergine, Smoked Olive and Yellow Ochre.
This year sees the 40th Anniversary of Decorex International and to mark the occasion three leading Derbyshire brands will celebrate the excellence and creative heritage of the county by collaborating to curate the main exhibition entrance café.
Design Director, Maxine Hall of Blackpop said, "Blackpop are excited to be collaborating again with our Derbyshire neighbours Curiousa & Curiousa and Royal Crown Derby – what a creatives dream! Our sumptuous wallpaper and fabric designs will be in their element, entwined with hand decorated fine bone china and colourful hand blown glass pendants, celebrating in style Decorex's 40th anniversary".Together, this Derbyshire Collective aim to establish an opulent yet outré aesthetic, championing innovative Midlands design, in celebration of Decorex's landmark year.
Blackpop, who produce wallpapers and fabrics that 'punk up the past', are creating bespoke table dressings mixing their trademark anarchic wallpaper patterns with a mix of surface pattern designs in the form of plate shapes from fine bone china manufacturer, Royal Crown Derby. Curiousa & Curiousa, renowned for their hand-blown glass lighting with colour at the heart of their appeal, will produce a series of playful stacked light chandeliers fusing glass shades with Royal Crown Derby's fine bone china tableware to give an artistic and modern twist.
Ask any interior designer and they'll tell you the key to good kitchen lighting is layering. Although the decorative lights would like to take all the credit for lighting a room, your kitchen lights should be made up of a combination of lighting: task, ambient, and decorative. In this example LED task lights have been positioned between the decorative lights, allowing the decorative lights to create the mood, and the task lights to light the island. Regarding lumens and brightness, there's lots of great advice on the John Cullen website to help you decide how to create your desired level of brightness.
Our office will be closing on 23rd December and our team will be back in on Tuesday 3rd January.
The collections will be on display until 22nd December so if you're in London for your Christmas shopping then make sure you pop in!
When it comes to lighting this winter, the one key message we have is 'give yourself options'. Your lighting should be bright in the day but cosy at night. We aren't suggesting to change your bulbs from afternoon to evening, what we would suggest is a dimmer. It is so easy to hibernate away in winter, to stay inside with little lighting and lose days at a time. Though this sounds like the dream, it might make it even harder to make it through those winter months! Enhance the natural light that does make it through by switching dimmers up fully – by enjoying the daytime and keeping busy, you'll feel a little less cheated when those nights close in!
With customers usually given a 6-8 week lead-time, this is an exclusive offer and something that has never been done before. Each pendant has been handpicked by creative director and designer Esther Patterson and will be discounted by 30%. 
After our site visit prior to installation, we then designed and made a brushed steel, spiral suspension which was positioned centrally to the skylight using wire rope.  A cascading swirl of 23 hand-blown glass shades were chosen in a cool colour palette to blend with the owners existing decor, starting with Slate Grey and moving down to Smoked Olive, Steel Blue, Teal, Yellow Ochre and finally Citron, these lights all beautifully merge together and create a statement piece full of colour and vibrancy.
In a room where functionality is king, kitchen island lighting is often the place that you can inject a little personality and colour to your design, but with seemingly endless possibilities it can sometimes be tricky to discern exactly how much personality to inject. Perhaps you think installing a chandelier over your kitchen island may be a little too much, but will single pendants be enough? How many? What colours? We understand it can be a little overwhelming, that's why we have put together a few choice examples of kitchen lighting projects we've worked on, to show you what choices were made, and why they worked.  
Its also been our first year on the Islington Design District Trail and our Amwell Street showroom has had a steady stream of visitors throughout the week. Whether its the personalised beers and bubbles enticing them or the beautiful new collections from ourselves and Blackpop, its great to be a part of the London design community.
We have done some extensive research into bulbs this year – with filaments on their way out, LEDs are fast becoming the go-to option. There are still very few decorative LED lights on the market but its something we are committing a lot of time to and promise to bring our customers the best options as and when they are available.
Meet the creative teams behind the brands' innovative product ranges, which showcase quintessentially English design and creative eccentricity, and see footage of the traditional processes behind each luxury piece.
Esther Patterson, designer and director at Curiousa & Curiousa
Pictured from left to right: Retros in Purple, Extra Large Traditionals in Slate Grey, Large Rounds in Sky Blue.
This year, the Hygge trend has taken the interiors community by storm. "Hygge is the art form of creating intimacy in any given moment." There is nothing quite as comforting as seeing those pictures of blankets, roaring fires, hot baths and intimate lighting. It is the smells, the décor, the lighting and most importantly the feelings we all seek as the seasons change.
Decorex is the only show that we are doing this year but its a show that is so important to us in understanding the year ahead. Its a great place to catch up with customers old and new and also to see the trends for 2017 from industry experts.
Amwell Street, Islington, is decorated with high-end and well-known designers such as Curiousa & Curiousa,  Blackpop,  Timorous Beasties, Wallace & Sewell, Quill, Canvas Home, artists from Tripp Gallery and many more. The evening promises to be a great start to the Christmas season as each shop entices visitors in with exclusive offers and products and of course festive food and drink, including cheese and wines from Curiousa & Curiousa to keep those energy levels up!
Showroom opening times are Wednesday – Saturday, 11.30 – 6.30pm.
We've highlighted our Top Ten exhibitors and new products for you on our Instagram. Our favourites included beautiful stand designs and new products from A Rum Fellow, Blackpop, Liberty London, Timorous Beasties and Jo Littlefair London.
Pictured, first image: Triptych Stem, Triptych Dine, Triptych Orb, second image: Triptych Stem, Bubble Light, bespoke Bubble and bespoke Sculptural Stack.
The 'Cordero' has not been shown to the public before and features more than 30 vibrant glass 'droplets'. It marries the traditional craft of the glass blower with the flexibility of advanced LED technology to create a stunning, gem-like display.
As with all lights you need to consider ceiling strength, but the bigger and more dramatic your lights are, the more weight they need to support, making sure the lights are fixed to a wooden joist above the ceiling is essential. If your joists aren't in the right place, you can ask your builder to install one for you. We give one metre of flex as standard, but you can have more or less – as a general rule for kitchen island lighting, you should aim for about 30-36 inches above the counter, that's about eye-height. 
Bespoke chandeliers and bathroom lights – 18th OctoberSingle pendants, 3 or 4 Drop chandeliers – 1st NovemberDiscounted stock – 1st DecemberLast posting date – 16th December
Today marks the day for our final Christmas orders – that is orders to be placed for Christmas arrival! Though we are still accepting orders and will do our very best to meet deadlines for orders placed after these dates, we can't guarantee a delivery in time for those festive parties!
If you aren't able to make the late night shopping event then Curiousa's offer stands until they close for the festive break on 23rd December.
You might be focusing on dining rooms and kitchens for dinner parties and celebrations this festive season but its so important not to forget the rooms where you'll actually spend most of your time this winter.
Bespoke lighting designers Curiousa & Curiousa have put together a selection of limited edition gift boxes each with a beautifully hand-blown glass pendant, including fabric twisted flex and a ceiling rose making the perfect gift to light up your Christmas.  
An artist that is still able to stir up emotions from fans worldwide, Caravaggio has been a key influencer in colour, drama and mystery for way more than his 400 years.
We're opening our doors once more at this year's Wirksworth Festival. Not only can you see all our latest designs, but we will also have or once-a-year only offer of up to 50% discount on all our seconds in stock!Now entering our second year here at Haarlem Mill, this is a great chance to explore this historic building as well as browsing our shelves to see how we can help light up your home.
You can find us in ICON's house of culture, stands 22 & 23. The three lights we will have on show are;
If you've fallen in love with a piece of art that's destined for your bedroom, it can work well as a starting point for a colour scheme. However, when an artwork's primary function is introducing colour, choose it after most of the major elements to ensure it doesn't dominate the room. By doing it this way, you can layer colours, or use it to balance bold shades by providing a moment of calm. Be sure to pick a theme that won't clash – for example, a coastal picture may look out of place in a bedroom filled with exotic décor even if the colours are complementary.
In our neighboring Islington showroom we're bringing together a selection of decorative, industrial and utilitarian glass through the decades, with several pieces from Esther's personal collection which have helped shape Curiousa's designs today. (Location: 39 Amwell Street, EC1R 1UY)
Thanks to everyone who visited us at Icon House of Culture at the Fabric building last week at CDW2017. We had a great three days, made over 150 new contacts, launched three new lights and enjoyed some fantastic food and drink!
Tuesday 23rd May – 12.00pm-6:00pmWednesday 24th May – 12:00pm-6:00pmThursday 25th May – 1.30pm – 7.30pm
Also launching at Decorex is the 'Lotus Dine'. Individually free-blown and hand-crafted to order, 'Lotus Dine' features three pieces of hand-blown glass, suspended beneath a bespoke, half metre disk of walnut wood, and their new table lamp; ' The Tulip'. This elegant stemmed light was inspired by both masculine and feminine design influences, fusing solid lines with a softer silhouette to create a striking lamp that gives a nod to mid Century modern design.
Decorex is also the perfect place for us to launch our Winter collections so if you're at Decorex this year then pop by stand A33 and say hi!
At this years exhibition we'll be showcasing three of our brand new lights, as well as putting on an exhibition on 20th Century glass at our neighbouring Islington Showroom.
The crockery by Royal Crown Derby shown in this image is called the 'Royal Butterfly', see the full range here. MAISON&OBJETParc des Expositions de Paris Nord Villepintehttp://www.maison-objet.com136 872 vues   Tel: 01629 826284
We're open Saturday 9th September, 10am-5pm and Sunday 10th September, 11am-4pm
We're very well known for our use of colour and this time of year we're surrounded by it. There really is nothing like an English Autumn, strolling through parks with such vibrant leaves decorating our paths. Invite those colours into your home and maintain the brightness through your decorative lighting.
The show was a chance to catch up with familiar faces and designers we've been in touch with throughout the year, not only this but we met hundreds of new designers that we hope to work with on many future projects.
Pictured: A selection of lights from our Classic Pendant Range in Emerald, Yellow Ochre, Mocha, Garnet Red, and Teal. 
The Caravaggio Collection takes inspiration from the Italian 16th Century Baroque painter, with sensuous shades and shimmers of light cast through Swarovski crystals. The Collection uses hand-made tassels from Jessica Light, all made to order in her East London workshop using methods dating back to the 15th and 16th centuries.
Pictured: A Suspension Bar in Dark Bronze with Aubergine Bowls
"As a brand, we thrive when working alongside inspirational and innovative design excellence. We feel that both Curiousa & Curiousa and Blackpop align with our company values for providing customers with the highest quality, bespoke products which are manufactured completely in the UK."Design Director, Esther Patterson of Curiousa & Curiousa commented, "Having worked for a few years alongside Royal Crown Derby and Blackpop, I'm really excited about our first design collaboration, bringing the 'Derbyshire Collective' to the Decorex audience. I'm passionately proud of my rural roots so it will be great to show the creative industries are thriving outside the city."
Decorex International is synonymous with luxury, and is internationally renowned for being THE event to discover the very best, and most coveted products from over 400 hand-selected exhibitors.
Sometimes you need somone else to write your story to realise just how amazing it's been. Pendle Harte spent an afternoon with Esther in our Islington showroom and wrote a wonderful piece for Absolutley London.
The bedroom is the perfect place to change how you think about paint. Rather than selecting one pale wall shade as a backdrop and planning a scheme from there, try to choose your paint colours as part of the whole palette. For example, you could take your colour cue from your linen, bed frame or a statement chair, then choose complementary or contrasting shades for your walls. Paint isn't limited to walls either, so think about continuing colours onto furniture or painting your floorboards.
Royal Crown Derby's Sales and Marketing Director, Steve Rowley, said: "We're honoured to have been asked by Decorex to take part in the 40 year celebrations and have the opportunity of styling alongside fellow local brands, Curiousa & Curiousa and Blackpop main entrance café to be known as The Derbyshire Collective. It clearly showcases the high quality craftsmanship originating from the Derbyshire region.
After the unveiling of Caravaggio's first public commission in 1600, artists from across Europe flocked to Rome to see his work. Seduced by the pictorial and narrative power of his paintings, many went on to imitate their naturalism and dramatic lighting effects.
'As the bedroom is a room that's not often on show, you can choose colours that are personal. People may be surprised to hear that my bedroom is painted in a deep blue called Aubusson. It always looks welcoming at night when I put the bedside lights on. I've combined it with white linens and soft colours elsewhere in the room. Duck Egg Blue would be a perfect choice for someone less daring. I think of it as a neutral, which means you can combine it with others and they won't fight against one another.'
Photography: Top, Darren Chung, all others Chris Webb Photography (c) www.chriswebphotography.com
Small decorative touches can have a big impact and none more so than flowers. A fresh floral arrangement is a real treat, so display them in a vessel that reflects the style and colour of your scheme. Placed prominently on a bedside table or windowsill, flowers are an easy way to add changing colour with the seasons or enhance the feel of your bedroom, whether that's a vibrant space or a relaxing sanctuary.
Launching exclusively at this years Decorex, Curiousa & Curiousa introduce their new chandelier'Tiger Lily'. This striking piece hints at our Colonial past with it's art deco feel and far easterninfluences. Creating a striking yet elegant light that injects an intoxicating blend of luxury, colour and decadence.
We recently moved from our workshop based on North End in Wirksworth to our new space in the Historic Haarlem Mills so we'd like to welcome our customers to an unique opportunity to see inside the workings of our new Curiousa & Curiousa studio.
With just over 12 weeks to go until Christmas, we wanted to let you know the deadlines for placing your orders to ensure you can get your pendants hung and taking pride of place at this year's Christmas parties!
We hope you can join us in our new space and enjoy a glass of mulled wine as a warm up to the festive season!
We have collaborated with Royal Crown Derby and will be showcasing a selection of our bespoke lights including our Acid Drop Cluster, Caravaggio Chandelier and Tryptyc Orb on their stand at Maison & Objet. Head to Hall 7 stand J166 to have a look. The show runs from the 20th -24th January.
Light up your home with hygge, hues and a touch of Curiousa! Check out our Autumn inspiration on Pinterest.
Clerkenwell is home to more creative businesses and architects per square mile than anywhere else on the planet, making it truly one of the most important design hubs in the world. To celebrate this rich and diverse community, Clerkenwell Design Week has created a showcase of leading UK and international brands and companies presented in a series of showroom events, exhibitions and special installations that take place across the area.
'Lotus Dine'. Individually free-blown and hand-crafted to order, 'Lotus Dine' features three pieces of hand-blown glass, suspended beneath a bespoke, half metre disk of walnut wood.