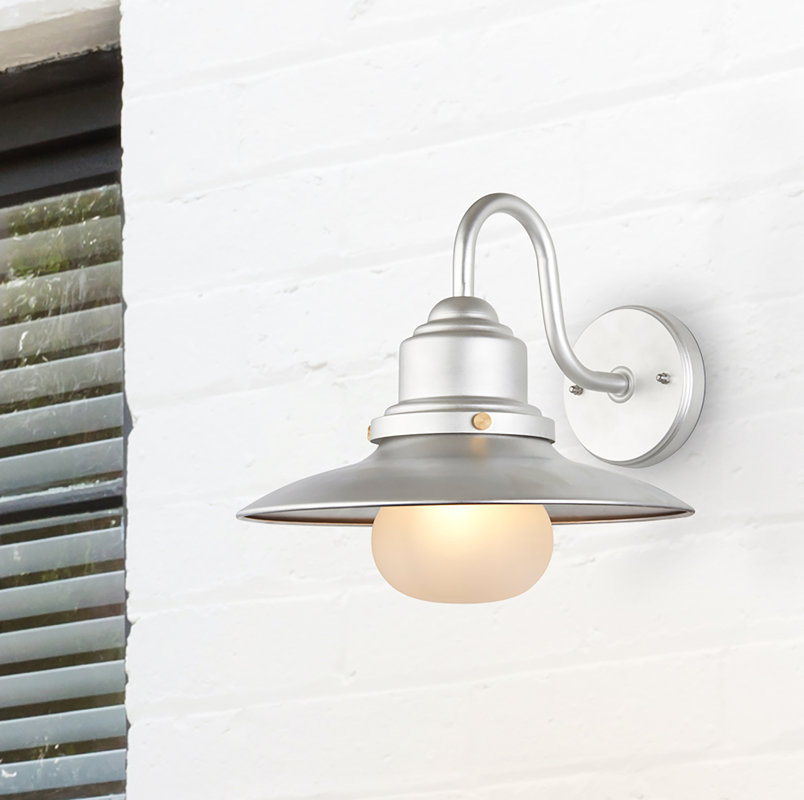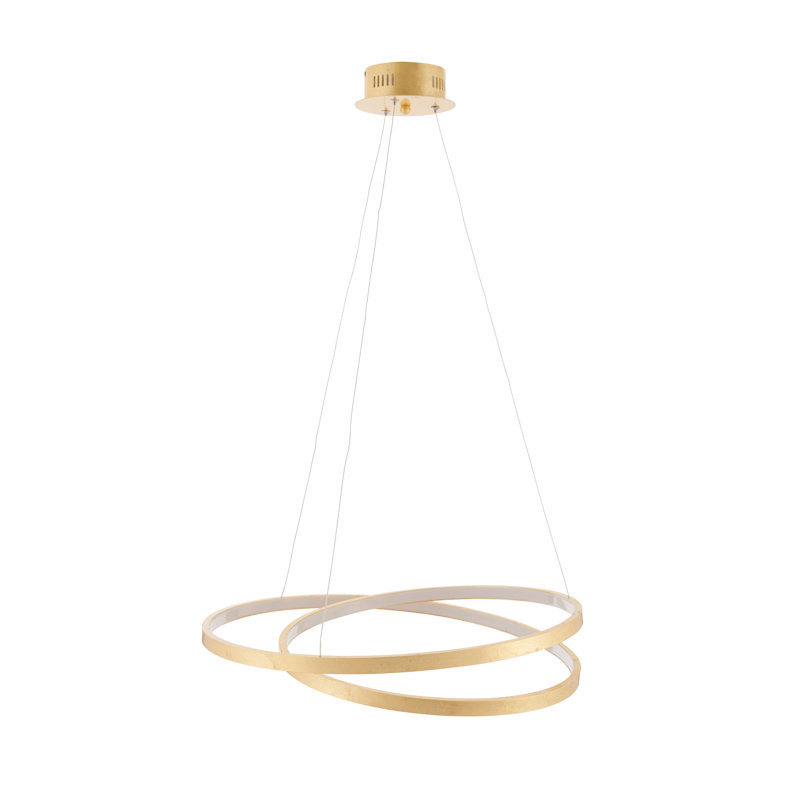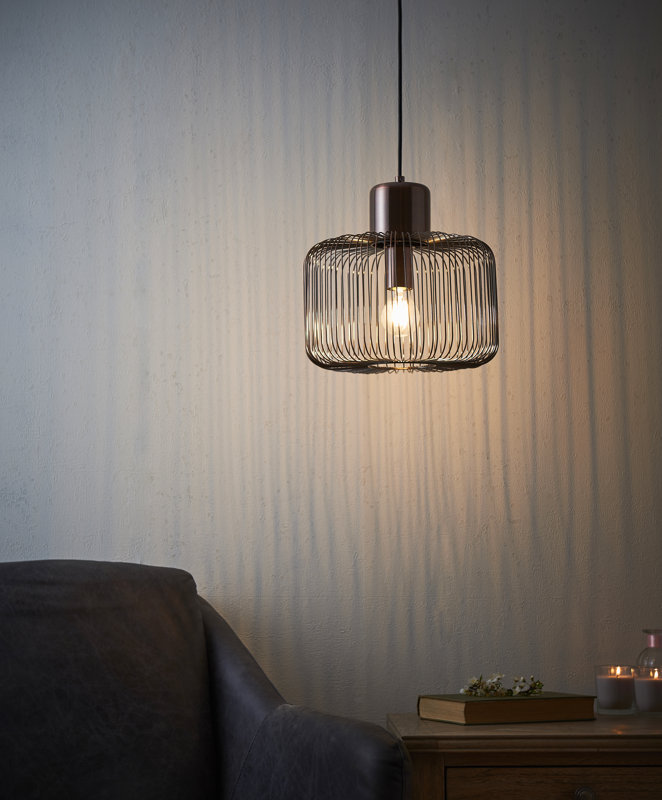 |
Chandeliers are another good form of ceiling lighting. Chandeliers are used for more general lighting. They are great for spreading light over a large place . A Chandelier is used more to set a design topic and create a focal point in a room. common areas for use are in a entry, living room or dining room. They also have become a favored of designers to class up a larger bathroom. The have used mini chandeliers to give that boring bathroom some idiosyncrasy and class.
Ceiling light fixtures are some of the most commonly used lighting fittings throughout your home. Ceilings lights should be used in almost each room and in almost any application. They may be used to accent a piece of furniture or art work. Or it can be used as task lighting for everyday tasks.
Choosing the right ceiling light for your home may dictate a design theme or it may mash into your. existing interior decoration Entirely the inflammation manufactures have got focused a good deal of attending on this typecast of firing so in that respect are most choices and designs to choose from. The greatest area to beginning is recognizes what character of kindling you are look for what e`er it be job inflammation or if is loss to be exploited as ambient kindling
Pendants are an alternative great route to create a soft light that set a design topic in a room as well. Pendants are a good road to light a kitchen, office of dining nook.
There are countless options when it comes to switching out your existing lights, including: ceiling furnishings , recessed lighting, pendant lighting, chandeliers, route lighting, under cabinet lighting, wall sconces, wall fixtures.
The most common form of ceiling lighting is the basic dome light also know as a flush mount ceiling light. These are good for basic lighting of a small room. These do not provide much task lighting it is primarily used to for basic lighting needs. many lighting manufactures have a few sizes of these and the many prominent ones have anywhere from 1 to 3 light bulbs.
One good form of ceiling lighting. Is the Recessed could light. This is very versital and could be used for task lighting, accent lighting or task lighting. Recessed lights have numerous variations in baffles and lenses. The the highest prominent type is your standard baffle trim. The baffle provides ambiant room lighting. You may create task lighting with the cans by adding a spot also prevalently known as an eyeball. You can focus the light with these on a place to creating a working place or you could high light a piece of artwork or furniture.
Homeowners, whom are searching for the perfect illumination device for her home, have ample choices. However, ceiling light furnishings may be the most excellent decision, since these items should be used for both functional and decorative purposes.
Related Images of Led Lamps From Endon One Of The Leading Decorative Lighting Brands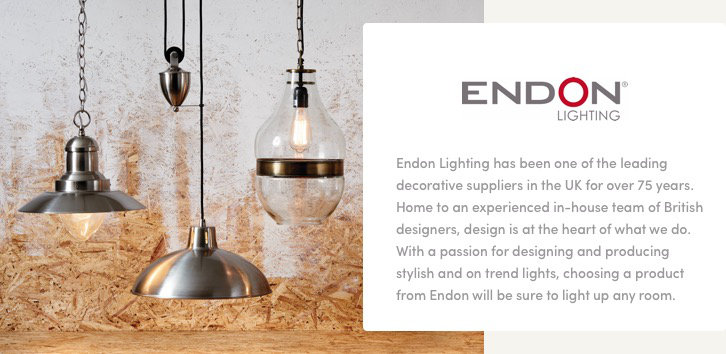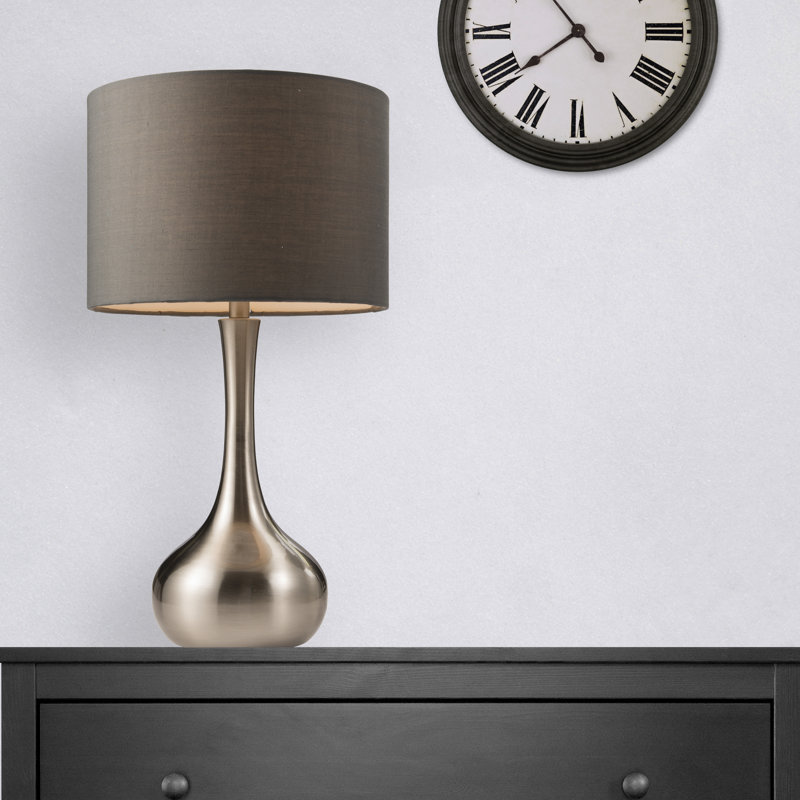 . . . . . . . . . . . . . . . . . . .
GU10 LED SMD 4W cool white View Product GU10 LED SMD 4W cool white
BlueBlue Cool WhiteCool White Daylight WhiteDaylight White Natural WhiteNatural White RGBRGB Warm WhiteWarm White Cool whiteCool white Warm whiteWarm white Natural whiteNatural white Daylight whiteDaylight white CCTCCT RGBWRGBW
Aged metal paintAged metal paint Alabaster glass & brass plateAlabaster glass & brass plate Chrome plate with clear & frosted glassChrome plate with clear & frosted glass Matt black paintMatt black paint Chrome plate & gloss opal glassChrome plate & gloss opal glass Chrome plate & frosted glassChrome plate & frosted glass Satin nickel plate & frosted glassSatin nickel plate & frosted glass Polished stainless steel & clear pcPolished stainless steel & clear pc Matt black paint & opal pcMatt black paint & opal pc Satin nickel plateSatin nickel plate Brushed alloyBrushed alloy Brushed chrome & chrome plateBrushed chrome & chrome plate Satin black paint & clear pcSatin black paint & clear pc White plasterWhite plaster White plaster & frosted glassWhite plaster & frosted glass Chrome plateChrome plate Chrome plate & matt white acrylicChrome plate & matt white acrylic Mirrored glass & matt silver paintMirrored glass & matt silver paint Brushed stainless steel & clear pcBrushed stainless steel & clear pc Brushed stainless steel & frosted pcBrushed stainless steel & frosted pc Chrome plate & matt opal duplex glassChrome plate & matt opal duplex glass Chrome plate & gloss white pcChrome plate & gloss white pc Chrome plate & clear crystal glassChrome plate & clear crystal glass Black polypropylene & clear glassBlack polypropylene & clear glass Polished stainless steel with frosted & white glassPolished stainless steel with frosted & white glass Chrome plate & clear glassChrome plate & clear glass White polypropylene & clear glassWhite polypropylene & clear glass Gloss white paintGloss white paint Textured grey paint & clear glassTextured grey paint & clear glass Textured black paint & opal pmmaTextured black paint & opal pmma Brushed silver anodised & frosted glassBrushed silver anodised & frosted glass Bright nickel plate & truffle faux silkBright nickel plate & truffle faux silk Matt antique brass plate & oyster faux silkMatt antique brass plate & oyster faux silk Matt black paint & clear pcMatt black paint & clear pc Marine grade brushed stainless steel & clear pcMarine grade brushed stainless steel & clear pc White plaster & frosted acrylicWhite plaster & frosted acrylic Brushed chrome plateBrushed chrome plate Mirrored glass & gloss white paintMirrored glass & gloss white paint Gloss porcelain paint & brushed chrome plateGloss porcelain paint & brushed chrome plate Gloss mocha paint & chrome plateGloss mocha paint & chrome plate Matt black textured & frosted pcMatt black textured & frosted pc Matt white textured & frosted pcMatt white textured & frosted pc Matt ivory paintMatt ivory paint Textured matt white paint & clear acrylicTextured matt white paint & clear acrylic Textured matt white paint & frosted acrylicTextured matt white paint & frosted acrylic Matt white paint & frosted acrylicMatt white paint & frosted acrylic Chrome plated & clear glassChrome plated & clear glass Dark wood & cream faux suedeDark wood & cream faux suede Satin brass plate & clear glassSatin brass plate & clear glass Satin nickel plate & clear glassSatin nickel plate & clear glass Antique brass plateAntique brass plate Cream & gold paint with frosted glassCream & gold paint with frosted glass Clear & frosted glass with chrome plateClear & frosted glass with chrome plate Opal & clear glassOpal & clear glass Clear glass & antique brass plateClear glass & antique brass plate Clear & amber tinted glassClear & amber tinted glass Clear glass & chrome plateClear glass & chrome plate Satin nickel plate & matt opal glassSatin nickel plate & matt opal glass Satin nickel plate & white glassSatin nickel plate & white glass Antique brass plate & frosted glassAntique brass plate & frosted glass Antique silver plate & frosted glassAntique silver plate & frosted glass Black chrome plate & frosted glassBlack chrome plate & frosted glass Silver string & opal glassSilver string & opal glass Antique brass plate & clear glassAntique brass plate & clear glass Mirrored glass & chrome plateMirrored glass & chrome plate Chrome & brushed nickel plateChrome & brushed nickel plate Black chrome plate & clear and white glassBlack chrome plate & clear and white glass Brass plate & clear and white glassBrass plate & clear and white glass Chrome plate & clear and white glassChrome plate & clear and white glass Matt white paint & clear and white glassMatt white paint & clear and white glass Chrome plate & opal glassChrome plate & opal glass Antique silver plateAntique silver plate Antique brass plate & matt opal glassAntique brass plate & matt opal glass Black chrome plate & opal glassBlack chrome plate & opal glass Brass plate & gloss opal glassBrass plate & gloss opal glass Antique brass plate & white glassAntique brass plate & white glass Clear & frosted glassClear & frosted glass Matt white glass & chrome plateMatt white glass & chrome plate Brass plate & frosted glassBrass plate & frosted glass Matt white paint & frosted glassMatt white paint & frosted glass Antique brass plate & red woodAntique brass plate & red wood Antique copper & antique brass plateAntique copper & antique brass plate Satin nickel plate & opal glassSatin nickel plate & opal glass Mirrored & opal glassMirrored & opal glass Antique brass plate with clear & frosted glassAntique brass plate with clear & frosted glass Satin nickel plate with clear & frosted glassSatin nickel plate with clear & frosted glass Clear acrylic & chrome plateClear acrylic & chrome plate Alabaster glass & satin nickel plateAlabaster glass & satin nickel plate Gold plate with clear & frosted glassGold plate with clear & frosted glass Satin gold paint & chrome plateSatin gold paint & chrome plate Satin silver paint & chrome plateSatin silver paint & chrome plate Frosted glassFrosted glass Brushed chrome plate & frosted glassBrushed chrome plate & frosted glass Frosted glass & gloss white paintFrosted glass & gloss white paint Brass plate & clear acrylicBrass plate & clear acrylic Antique brass plate & opal glassAntique brass plate & opal glass Clear & frosted glass with gloss white paintClear & frosted glass with gloss white paint Frosted & clear glass with chrome plateFrosted & clear glass with chrome plate Satin brass plate & white glassSatin brass plate & white glass Antique brass plate & tiffany glassAntique brass plate & tiffany glass Chrome plate & clear acrylicChrome plate & clear acrylic Frosted glass & chrome plateFrosted glass & chrome plate Black chrome plateBlack chrome plate Chrome plate & clear faceted glassChrome plate & clear faceted glass Opal and clear & satin nickel plateOpal and clear & satin nickel plate Alabaster glass & gold plateAlabaster glass & gold plate Antique bronze & taupe cotton mixAntique bronze & taupe cotton mix Clear crystal glass & white faux silkClear crystal glass & white faux silk Polished stainless steel & clear glassPolished stainless steel & clear glass Clear glass & silverClear glass & silver Silver paint & frosted pcSilver paint & frosted pc Chrome plate & opal pcChrome plate & opal pc Chrome plate & clear pmmaChrome plate & clear pmma Polished stainless steel & frosted glassPolished stainless steel & frosted glass Silver grey paint & frosted pcSilver grey paint & frosted pc AluminiumAluminium Textured grey paint & opal pcTextured grey paint & opal pc Aluminium & clear glassAluminium & clear glass Gloss white paint & frosted glassGloss white paint & frosted glass Antique brass plate & clear acrylicAntique brass plate & clear acrylic Clear and frosted glass & chrome plateClear and frosted glass & chrome plate Cream string & cream cotton mixCream string & cream cotton mix Silver stringSilver string Opal glass & matt white paintOpal glass & matt white paint Satin brass plate & opal glassSatin brass plate & opal glass Clear & black crystal with black faux silkClear & black crystal with black faux silk Clear crystal & white faux silkClear crystal & white faux silk Unglazed ceramicUnglazed ceramic Antique nickel plate & clear glassAntique nickel plate & clear glass Matt black paint & frosted glassMatt black paint & frosted glass Polished stainless steel & opal pcPolished stainless steel & opal pc Matt black paint & frosted pcMatt black paint & frosted pc Matt white paint & frosted pcMatt white paint & frosted pc Brushed stainless steel & opal pcBrushed stainless steel & opal pc Matt black paint & clear glassMatt black paint & clear glass Gloss white paint & clear glassGloss white paint & clear glass Clear glassClear glass Textured black paint & clear glassTextured black paint & clear glass Black & silver paint with clear leaded glassBlack & silver paint with clear leaded glass Aluminium & opal pcAluminium & opal pc Aluminium & frosted glassAluminium & frosted glass Aluminium & clear pcAluminium & clear pc Textured black paint & frosted glassTextured black paint & frosted glass Textured black paint & opal pcTextured black paint & opal pc Polished stainless steel & clear crystalPolished stainless steel & clear crystal Matt black paint & smoked pcMatt black paint & smoked pc Opal glassOpal glass Two-tone cream faux silkTwo-tone cream faux silk Cream faux silkCream faux silk Oyster faux silkOyster faux silk White faux silkWhite faux silk Ivory faux silkIvory faux silk Cream cotton mixCream cotton mix Black cotton mixBlack cotton mix White cotton mixWhite cotton mix Gloss white glass & satin nickel plateGloss white glass & satin nickel plate White & black glass with gloss white paintWhite & black glass with gloss white paint Cream & silver paintCream & silver paint Satin nickel plate & alabaster glassSatin nickel plate & alabaster glass Clear crystal glass & chrome plateClear crystal glass & chrome plate Chrome plate & black cotton mixChrome plate & black cotton mix Chrome plate & white cotton mixChrome plate & white cotton mix Clear faceted glass & gold plateClear faceted glass & gold plate Clear faceted glass & chrome plateClear faceted glass & chrome plate Clear acrylic & white cotton mixClear acrylic & white cotton mix Chrome plate & matt opal glassChrome plate & matt opal glass Matt black paint & chrome plateMatt black paint & chrome plate Brushed silver anodisedBrushed silver anodised Silver paint & clearSilver paint & clear Clear pcClear pc Chrome plate & white acrylicChrome plate & white acrylic Matt silver paint & frosted pcMatt silver paint & frosted pc Textured matt black paint & frosted pcTextured matt black paint & frosted pc Matt grey paint & frosted pcMatt grey paint & frosted pc Mirrored glassMirrored glass Mirrored glass & pewter plateMirrored glass & pewter plate Cream card & clear acrylicCream card & clear acrylic Chrome plate with clear & frosted crystal glassChrome plate with clear & frosted crystal glass Gold plate & black cotton mixGold plate & black cotton mix Brass plate & clear glassBrass plate & clear glass Brass plate & clear crystal glassBrass plate & clear crystal glass Ribbed clear pc & white abs plasticRibbed clear pc & white abs plastic Ribbed clear pc & black abs plasticRibbed clear pc & black abs plastic Mirrored & frosted glassMirrored & frosted glass Silver plate & opal pcSilver plate & opal pc Clear crystal glass & taupe silkClear crystal glass & taupe silk Silver plate & taupe silkSilver plate & taupe silk Silver plate & black silkSilver plate & black silk Clear crystal glass & silver plateClear crystal glass & silver plate Walnut effect wood & mink faux silkWalnut effect wood & mink faux silk Chrome plate & clear and frosted glassChrome plate & clear and frosted glass Matt white paintMatt white paint Cream & gold paint with clear glassCream & gold paint with clear glass Chrome plate & gloss white glassChrome plate & gloss white glass Purple glassPurple glass Teal glassTeal glass Chrome plate & off white faux silkChrome plate & off white faux silk Clear acrylicClear acrylic Cream crackle glaze & antique brass plateCream crackle glaze & antique brass plate Satin nickel plate & cream cotton mixSatin nickel plate & cream cotton mix Cream & gold paint with cream cotton mixCream & gold paint with cream cotton mix Cream & gold paint with clear and pearl acrylicCream & gold paint with clear and pearl acrylic White cotton mix & chrome plateWhite cotton mix & chrome plate Chrome plate & grey faux silkChrome plate & grey faux silk Nickel plate & white faux silkNickel plate & white faux silk Clear crystalClear crystal Matt white paint & chrome plateMatt white paint & chrome plate Chrome plate & white glassChrome plate & white glass Clear & frosted acrylicClear & frosted acrylic Cream crackle glaze & cream cotton mixCream crackle glaze & cream cotton mix Chrome glazeChrome glaze Gloss white glazeGloss white glaze Smokey acrylicSmokey acrylic Silver lame & frosted acrylicSilver lame & frosted acrylic Matt aubergine glass & chrome plateMatt aubergine glass & chrome plate Light mixed colour moasic glass & satin nickel plateLight mixed colour moasic glass & satin nickel plate Dark mixed colour moasic glass & satin nickel plateDark mixed colour moasic glass & satin nickel plate Mirror mosaic glass & satin nickel plateMirror mosaic glass & satin nickel plate Natural stone mosaic glass & satin nickel plateNatural stone mosaic glass & satin nickel plate Cream paintCream paint Cream & gold paintCream & gold paint Nickel plateNickel plate Chrome plate & chrome plated glassChrome plate & chrome plated glass Gloss white paint & white cotton mixGloss white paint & white cotton mix White mosaic glassWhite mosaic glass Brushed silver & black anodisedBrushed silver & black anodised Gloss white glassGloss white glass Silver anodised & polished aluminiumSilver anodised & polished aluminium Chrome plated glassChrome plated glass Gloss lime green paintGloss lime green paint Gloss red paintGloss red paint Chrome plate & frosted acrylicChrome plate & frosted acrylic Multi coloured glass & gloss white paintMulti coloured glass & gloss white paint Matt white glass & gloss white paintMatt white glass & gloss white paint White glassWhite glass Black faux silk & frosted acrylicBlack faux silk & frosted acrylic Red faux silk & frosted acrylicRed faux silk & frosted acrylic Green faux silk & frosted acrylicGreen faux silk & frosted acrylic White faux silk & frosted acrylicWhite faux silk & frosted acrylic Antique nickel plateAntique nickel plate Gloss black paint & mirror mosaic glassGloss black paint & mirror mosaic glass Gloss red paint & mirror mosaic glassGloss red paint & mirror mosaic glass Gloss white paint & mirror mosaic glassGloss white paint & mirror mosaic glass Antique gold leaf paint & cream cotton mixAntique gold leaf paint & cream cotton mix Matt black & gold leaf paintMatt black & gold leaf paint Gloss cream & gold leaf paintGloss cream & gold leaf paint Chrome plated glass & gloss white paintChrome plated glass & gloss white paint Chrome plate with frosted & clear glassChrome plate with frosted & clear glass Antique brass plate & white line painted glassAntique brass plate & white line painted glass Satin nickel plate & white line painted glassSatin nickel plate & white line painted glass White line painted glass & antique brass plateWhite line painted glass & antique brass plate White line painted glass & satin nickel plateWhite line painted glass & satin nickel plate Gloss white glass & chrome plateGloss white glass & chrome plate Smoke glassSmoke glass Teal glass & chrome plateTeal glass & chrome plate Smoke glass & chrome plateSmoke glass & chrome plate Bronze plateBronze plate Chrome plate & matt aubergine glassChrome plate & matt aubergine glass Antique gold leaf paint & black faux silkAntique gold leaf paint & black faux silk Chrome plate with clear & chrome glassChrome plate with clear & chrome glass Multi coloured glass & chrome plateMulti coloured glass & chrome plate Chrome plate with clear & white glassChrome plate with clear & white glass Antique brass plate & matt opal duplex glassAntique brass plate & matt opal duplex glass Nickel plate & clear crystalNickel plate & clear crystal Chrome plate & scavo glassChrome plate & scavo glass White & black glass with chrome plateWhite & black glass with chrome plate Matt white paint & clear glassMatt white paint & clear glass Chrome plate & clear crystalChrome plate & clear crystal Antique brass plate & alabaster glassAntique brass plate & alabaster glass Chrome plate & white line painted glassChrome plate & white line painted glass Silver & clear pmmaSilver & clear pmma Textured grey paint & frosted acrylicTextured grey paint & frosted acrylic Antique brass plate & cream faux silkAntique brass plate & cream faux silk Brass plateBrass plate Silver anodised & clear glassSilver anodised & clear glass Opal glass & gloss white paintOpal glass & gloss white paint Textured dark matt anthracite & opal pcTextured dark matt anthracite & opal pc Polished aluminium & matt white paintPolished aluminium & matt white paint Matt black paint & clear acrylicMatt black paint & clear acrylic Silver paint & clear acrylicSilver paint & clear acrylic Light green paint with green & white braided flexLight green paint with green & white braided flex Slate grey paint with grey & white braided flexSlate grey paint with grey & white braided flex Antique brass plate & beige faux silkAntique brass plate & beige faux silk Satin nickel plate & natural cotton mixSatin nickel plate & natural cotton mix Natural wood & oatmeal faux silkNatural wood & oatmeal faux silk White cotton mix & bright nickel plateWhite cotton mix & bright nickel plate Chrome plate & taupe faux silkChrome plate & taupe faux silk Silver plateSilver plate Gold plate & clear faceted acrylicGold plate & clear faceted acrylic Chrome plate & clear faceted acrylicChrome plate & clear faceted acrylic White abs plastic & white polypropyleneWhite abs plastic & white polypropylene White polypropylene & gloss white paintWhite polypropylene & gloss white paint Gold plate & opal glassGold plate & opal glass Satin nickel plate & grey faux silkSatin nickel plate & grey faux silk Chrome plate & silver satin effectChrome plate & silver satin effect Black chrome plate & black satin effectBlack chrome plate & black satin effect Chrome plate & grey cotton mixChrome plate & grey cotton mix Chrome plate & white faux silkChrome plate & white faux silk Nickel plate & clear crystal glassNickel plate & clear crystal glass Antique brass plate with frosted & clear glassAntique brass plate with frosted & clear glass Black pc & white glassBlack pc & white glass Gloss black paintGloss black paint Gloss white paint & chrome plateGloss white paint & chrome plate Slate grey paint & chrome plateSlate grey paint & chrome plate Light green paint & chrome plateLight green paint & chrome plate Cream paint & antique brass plateCream paint & antique brass plate Textured grey paint & clear pcTextured grey paint & clear pc Matt grey paint & clear glassMatt grey paint & clear glass Antique brass plate & clear crystalAntique brass plate & clear crystal Polished nickel plate & warm grey faux satinPolished nickel plate & warm grey faux satin Dark antique brass plate & gold faux linenDark antique brass plate & gold faux linen Satin nickel plate & satin gold paintSatin nickel plate & satin gold paint Grey woodGrey wood White painted woodWhite painted wood Distressed cream painted woodDistressed cream painted wood Copper plateCopper plate Polished nickel platePolished nickel plate Natural woodNatural wood Copper plate & clear glassCopper plate & clear glass Clear glass & antique copper plateClear glass & antique copper plate Silver mosaic glassSilver mosaic glass Gold mosaic glassGold mosaic glass Light tan leather & antique brass plateLight tan leather & antique brass plate Tan leather & clear glassTan leather & clear glass Clear glass & taupe faux silkClear glass & taupe faux silk Clear glass & silver faux silkClear glass & silver faux silk Smoke glass & grey faux silkSmoke glass & grey faux silk Antique brass plate & off white faux silkAntique brass plate & off white faux silk Black chrome plate & grey faux silkBlack chrome plate & grey faux silk Chrome plate & silver faux silkChrome plate & silver faux silk Taupe painted wood & ivory faux linenTaupe painted wood & ivory faux linen Ivory painted wood & ivory faux linenIvory painted wood & ivory faux linen Gold effect glass & mink faux silkGold effect glass & mink faux silk Clear crystal & mink faux silkClear crystal & mink faux silk Dark brown leatherDark brown leather Clear crystal & taupe faux silkClear crystal & taupe faux silk Dark brown leather & clear glassDark brown leather & clear glass Pewter platePewter plate Teak wood & bright nickel plateTeak wood & bright nickel plate Dark wood & bright nickel plateDark wood & bright nickel plate Sheesham wood & brassSheesham wood & brass Polished nickel plate & matt black paintPolished nickel plate & matt black paint Brushed nickel plateBrushed nickel plate Tan leather & antique brass plateTan leather & antique brass plate Polished nickel plate & clear glassPolished nickel plate & clear glass Tarnished silver plate & clear glassTarnished silver plate & clear glass Bronze mosaic glass & chrome plateBronze mosaic glass & chrome plate White mosaic glass & chrome plateWhite mosaic glass & chrome plate Matt green & matt cream paintMatt green & matt cream paint Matt taupe & matt cream paintMatt taupe & matt cream paint Matt cream paintMatt cream paint Satin brass plateSatin brass plate Matt white paint & clear acrylicMatt white paint & clear acrylic Blue faux silkBlue faux silk Gloss taupe paint & taupe cotton mixGloss taupe paint & taupe cotton mix Chrome plate & tinted smokey grey glassChrome plate & tinted smokey grey glass Silver anodised & frosted pmmaSilver anodised & frosted pmma Chrome plate & aubergine acrylicChrome plate & aubergine acrylic Silver anodised & frosted pcSilver anodised & frosted pc Chrome plate & green acrylicChrome plate & green acrylic Antique brass plate & amber acrylicAntique brass plate & amber acrylic Teal faux silkTeal faux silk Red faux silkRed faux silk Aubergine faux silkAubergine faux silk Green faux silkGreen faux silk Black faux linenBlack faux linen Green faux linenGreen faux linen Grey faux linenGrey faux linen Red faux linenRed faux linen Ivory faux linenIvory faux linen Silver grey faux silkSilver grey faux silk Gold faux silkGold faux silk Tartan wool mixTartan wool mix White satin effectWhite satin effect Black satin effectBlack satin effect Copper plate with clear & copper glassCopper plate with clear & copper glass Cream paint & copper plateCream paint & copper plate Light green paint & copper plateLight green paint & copper plate Gloss taupe paint & copper plateGloss taupe paint & copper plate Matt opal glass & gloss white pcMatt opal glass & gloss white pc White nylonWhite nylon Taupe silkTaupe silk Brushed chrome plate & clear and white glassBrushed chrome plate & clear and white glass Clear & copper with clear glassClear & copper with clear glass Silver faux silk & clear acrylicSilver faux silk & clear acrylic Gold mirror & chrome plateGold mirror & chrome plate Grey faux silk with clear & grey faceted acrylicGrey faux silk with clear & grey faceted acrylic White faux silk with clear & white faceted acrylicWhite faux silk with clear & white faceted acrylic Bronze & clear glassBronze & clear glass Matt white paint & brushed gold plateMatt white paint & brushed gold plate Bright nickel plateBright nickel plate Satin nickel & chrome plateSatin nickel & chrome plate Bright nickel plate & vintage white faux silkBright nickel plate & vintage white faux silk Tinted cognac & copper plated glassTinted cognac & copper plated glass Smokey grey lustre glass & satin black paintSmokey grey lustre glass & satin black paint Clear glass & matt white paintClear glass & matt white paint Copper plate & clear acrylicCopper plate & clear acrylic Matt black paint & antique brass plateMatt black paint & antique brass plate Matt black paint & frosted acrylicMatt black paint & frosted acrylic Matt white paint & antique brass plateMatt white paint & antique brass plate Matt nickel plate & vintage white faux silkMatt nickel plate & vintage white faux silk Cognac glassCognac glass Cream & gold paint with off white faux silkCream & gold paint with off white faux silk Satin ivory paint & clear glassSatin ivory paint & clear glass Gloss porcelain glazeGloss porcelain glaze Cream paint & cream braided flexCream paint & cream braided flex Matt white textured pc & white glassMatt white textured pc & white glass Matt black & gloss gold paintMatt black & gloss gold paint Hammered bronze paintHammered bronze paint Matt dark chocolate paint & tinted amber glassMatt dark chocolate paint & tinted amber glass Granite & vintage champagne paintGranite & vintage champagne paint Tan leather & copper leaf paintTan leather & copper leaf paint Matt black & aged gold paintMatt black & aged gold paint Matt white & vintage champagne paintMatt white & vintage champagne paint Copper plated glass & black faux silkCopper plated glass & black faux silk Rose gold plate & asfour crystalRose gold plate & asfour crystal Chrome plate & asfour crystalChrome plate & asfour crystal Clear crystal & chrome plateClear crystal & chrome plate Soft brass plate & taupe cotton mixSoft brass plate & taupe cotton mix Satin nickel plate & dark grey cotton mixSatin nickel plate & dark grey cotton mix Chrome plated glass & ivory faux silkChrome plated glass & ivory faux silk Chrome plate & champagne glassChrome plate & champagne glass Chrome plate & white polypropyleneChrome plate & white polypropylene Opal with clear & frosted glassOpal with clear & frosted glass Opal & mirrored glassOpal & mirrored glass Brushed aluminium & frosted glassBrushed aluminium & frosted glass Antique copper plate & frosted glassAntique copper plate & frosted glass Black & ribbed clear pcBlack & ribbed clear pc Matt white textured & ribbed clear pcMatt white textured & ribbed clear pc Champagne crystal glass & gold plateChampagne crystal glass & gold plate Gloss slate grey paint & smoke cut glassGloss slate grey paint & smoke cut glass Matt nickel plateMatt nickel plate Matt antique brass plateMatt antique brass plate Matt copper plateMatt copper plate Chrome plate & multi coloured glassChrome plate & multi coloured glass Taupe faux linenTaupe faux linen Matt black paint & light woodMatt black paint & light wood Matt white paint & light woodMatt white paint & light wood Brushed gold plate & light woodBrushed gold plate & light wood Tinted cognac glass & antique brass plateTinted cognac glass & antique brass plate Oatmeal faux linenOatmeal faux linen Matt black & rustic bronze paintMatt black & rustic bronze paint Tinted cognac glass & matt black paintTinted cognac glass & matt black paint Gloss opal glass & light woodGloss opal glass & light wood Satin nickel plate & black cotton mixSatin nickel plate & black cotton mix Satin nickel plate & white cotton mixSatin nickel plate & white cotton mix Copper plated glass & copper plateCopper plated glass & copper plate Chrome plate & off white cotton mixChrome plate & off white cotton mix Clear & white glass with chrome plateClear & white glass with chrome plate Clear faceted acrylic & chrome plateClear faceted acrylic & chrome plate Antique copper plateAntique copper plate Purple glass & chrome platePurple glass & chrome plate Matt bronze plateMatt bronze plate Green glass & chrome plateGreen glass & chrome plate Blue glass & chrome plateBlue glass & chrome plate Grey tinted glass & chrome plateGrey tinted glass & chrome plate Polished aluminium & chrome platePolished aluminium & chrome plate Brushed brass & frosted glassBrushed brass & frosted glass Smokey grey lustre glass & hammered nickel plateSmokey grey lustre glass & hammered nickel plate Polished aluminiumPolished aluminium Polished aluminium & mirrored glassPolished aluminium & mirrored glass Hammered nickel plateHammered nickel plate Polished aluminium & clear glassPolished aluminium & clear glass Copper foil glass & hammered nickel plateCopper foil glass & hammered nickel plate Hammered copper plateHammered copper plate Textured dark matt anthracite & clear pcTextured dark matt anthracite & clear pc Polished nickel plate & mirrored glassPolished nickel plate & mirrored glass Antique brass plate & mirrored glassAntique brass plate & mirrored glass Matt nickel plate & mirrored glassMatt nickel plate & mirrored glass Aged brass & mirrored glassAged brass & mirrored glass Satin gold paint & mirrored glassSatin gold paint & mirrored glass Aged brass & clear glassAged brass & clear glass White marble & clear glassWhite marble & clear glass Polished sandstone & clear glassPolished sandstone & clear glass White marble & matt black paintWhite marble & matt black paint Gold plateGold plate Matt copper plate & blue glassMatt copper plate & blue glass Satin gold paintSatin gold paint Aged brassAged brass Aged copperAged copper Clear glass & polished nickel plateClear glass & polished nickel plate Polished sandstonePolished sandstone Gold plate & smokey grey lustre glassGold plate & smokey grey lustre glass Satin nickel plate & smokey grey lustre glassSatin nickel plate & smokey grey lustre glass Polished aluminium & tinted amber glassPolished aluminium & tinted amber glass White marble & mango woodWhite marble & mango wood Nickel plate & clear glassNickel plate & clear glass Clear glass & aged brassClear glass & aged brass Smokey brown lustre glass & gold plateSmokey brown lustre glass & gold plate Polished aluminium & sheesham woodPolished aluminium & sheesham wood Natural wood & clear glassNatural wood & clear glass Satin nickel & frosted glassSatin nickel & frosted glass Matt black & opal pcMatt black & opal pc Satin nickelSatin nickel Satin black & clear pcSatin black & clear pc Mirrored glass & matt silverMirrored glass & matt silver Polished stainless steel with frosted & white screen printed glassPolished stainless steel with frosted & white screen printed glass Gloss whiteGloss white Bright nickel & truffle faux silkBright nickel & truffle faux silk Matt antique brass & oyster faux silkMatt antique brass & oyster faux silk Matt black & clear pcMatt black & clear pc Brushed chromeBrushed chrome Mirrored glass & gloss whiteMirrored glass & gloss white Gloss porcelain & brushed chromeGloss porcelain & brushed chrome Gloss mocha & chrome plateGloss mocha & chrome plate Matt ivoryMatt ivory Textured matt white & clear acrylicTextured matt white & clear acrylic Textured matt white & frosted acrylicTextured matt white & frosted acrylic Matt white & frosted acrylicMatt white & frosted acrylic Satin chrome & clear glassSatin chrome & clear glass Antique brassAntique brass Satin chromeSatin chrome Satin chrome & matt opal glassSatin chrome & matt opal glass Antique brass & frosted glassAntique brass & frosted glass Antique silver & frosted glassAntique silver & frosted glass Black chrome & frosted glassBlack chrome & frosted glass Antique silverAntique silver Antique brass & matt opal glassAntique brass & matt opal glass Antique brass & white glassAntique brass & white glass Matt white patterned glass & chrome plateMatt white patterned glass & chrome plate Satin chrome with clear & frosted glassSatin chrome with clear & frosted glass Antique brass & opal glassAntique brass & opal glass Frosted & clear patterneded glass with chrome plateFrosted & clear patterneded glass with chrome plate Satin chrome & white glassSatin chrome & white glass Alabaster glass & brassAlabaster glass & brass Textured grey & opal pcTextured grey & opal pc Satin chrome & opal glassSatin chrome & opal glass Black chrome & opal glassBlack chrome & opal glass Satin brass & opal glassSatin brass & opal glass Matt black & frosted glassMatt black & frosted glass Matt black & frosted pcMatt black & frosted pc Matt white & frosted pcMatt white & frosted pc Matt black & clear glassMatt black & clear glass Textured black & clear glassTextured black & clear glass Black brushed silver & clear leaded glassBlack brushed silver & clear leaded glass Polished stainless steel & clear crystal glassPolished stainless steel & clear crystal glass Matt black & smoked pcMatt black & smoked pc Two tone cream faux silkTwo tone cream faux silk Gloss white patterned glass & satin chromeGloss white patterned glass & satin chrome Clear faceted glass & goldClear faceted glass & gold Matt black & chrome plateMatt black & chrome plate Mirrored glass & pewterMirrored glass & pewter Silver & taupe silkSilver & taupe silk Silver & black silkSilver & black silk Clear crystal glass & silverClear crystal glass & silver Walnut wood & mink faux silkWalnut wood & mink faux silk Cream crackle ceramic & antique brassCream crackle ceramic & antique brass Satin nickel & cream cotton mixSatin nickel & cream cotton mix Cream brushed gold & cream cotton mixCream brushed gold & cream cotton mix Cream brushed gold & clear and pearl acrylicCream brushed gold & clear and pearl acrylic Nickel & white faux silkNickel & white faux silk Matt white & chrome plateMatt white & chrome plate Cream crackle ceramic & cream cotton mixCream crackle ceramic & cream cotton mix Gloss white ceramicGloss white ceramic Light mixed moasic glass & satin nickelLight mixed moasic glass & satin nickel Dark mixed mosaic glass & satin nickelDark mixed mosaic glass & satin nickel Mosaic mirror glass & satin nickelMosaic mirror glass & satin nickel Natural stone mosaic glass & satin nickelNatural stone mosaic glass & satin nickel NickelNickel Gloss white patterned glassGloss white patterned glass Gloss lime greenGloss lime green Gloss redGloss red Matt black & gold leafMatt black & gold leaf Gloss cream & gold leafGloss cream & gold leaf Antique brass & white painted glass with linesAntique brass & white painted glass with lines Satin chrome & white painted glass with linesSatin chrome & white painted glass with lines White painted glass with lines & antique brassWhite painted glass with lines & antique brass White painted glass with lines & satin chromeWhite painted glass with lines & satin chrome Smoked glass & chrome plateSmoked glass & chrome plate BronzeBronze Black faux silk & antique gold leafBlack faux silk & antique gold leaf Smokey grey lustre glass & hammered nickelSmokey grey lustre glass & hammered nickel Brushed nickelBrushed nickel White glass black with black detail & chrome plateWhite glass black with black detail & chrome plate Matt white & clear glassMatt white & clear glass Antique brass & clear glass with patternAntique brass & clear glass with pattern Chrome plate & clear glass with patternChrome plate & clear glass with pattern Satin nickel & alabaster glassSatin nickel & alabaster glass Textured grey & frosted acrylicTextured grey & frosted acrylic Antique brass & cream faux silkAntique brass & cream faux silk BrassBrass Matt whiteMatt white Polished aluminium & matt whitePolished aluminium & matt white Light green with green & white braided flexLight green with green & white braided flex Slate grey with grey & white braided flexSlate grey with grey & white braided flex Satin nickel & natural cotton mixSatin nickel & natural cotton mix Chrome plate with clear glass & chrome wireChrome plate with clear glass & chrome wire Satin nickel & grey faux silkSatin nickel & grey faux silk Polished nickelPolished nickel Hammered nickelHammered nickel Gloss blackGloss black Polished nickel & warm grey faux satinPolished nickel & warm grey faux satin CopperCopper Copper foil glass & hammered nickelCopper foil glass & hammered nickel Hammered copper & blackHammered copper & black Antique brass & clear glassAntique brass & clear glass Clear glass & antique brassClear glass & antique brass Clear glass & antique copperClear glass & antique copper Clear crystal glass & mink faux silkClear crystal glass & mink faux silk PewterPewter Teak wood & bright nickelTeak wood & bright nickel Dark wood & bright nickelDark wood & bright nickel Polished nickel & matt blackPolished nickel & matt black Polished nickel & clear glassPolished nickel & clear glass Tarnished silver & clear glassTarnished silver & clear glass Matt green & matt creamMatt green & matt cream Matt taupe & matt creamMatt taupe & matt cream Matt creamMatt cream Gloss white & white cotton mixGloss white & white cotton mix Gloss taupe & taupe cotton mixGloss taupe & taupe cotton mix Brass & clear acrylicBrass & clear acrylic Copper with clear & copper glassCopper with clear & copper glass Antique brass & clear acrylicAntique brass & clear acrylic Matt white & brushed goldMatt white & brushed gold Bright nickelBright nickel Bright nickel & vintage white faux silkBright nickel & vintage white faux silk Tinted cognac & copper glassTinted cognac & copper glass Smokey grey lustre glass & satin blackSmokey grey lustre glass & satin black Clear glass & matt whiteClear glass & matt white Copper & clear acrylicCopper & clear acrylic Matt black & antique brassMatt black & antique brass Matt black & frosted acrylicMatt black & frosted acrylic Matt white & antique brassMatt white & antique brass Matt white & frosted glassMatt white & frosted glass Matt nickel & vintage white faux silkMatt nickel & vintage white faux silk Cognac rippled glassCognac rippled glass Light green & chrome plateLight green & chrome plate Cream brushed gold & off white faux silkCream brushed gold & off white faux silk Slate grey & chrome plateSlate grey & chrome plate Satin nickel & clear glassSatin nickel & clear glass Gloss porcelainGloss porcelain Country cream & antique brassCountry cream & antique brass Country cream & cream braided flexCountry cream & cream braided flex Hammered bronzeHammered bronze Matt dark chocolate & tinted amber glassMatt dark chocolate & tinted amber glass Matt blackMatt black Granite & vintage champagneGranite & vintage champagne Aged metalAged metal Tan leather & copper leafTan leather & copper leaf Matt black & aged goldMatt black & aged gold Matt white & vintage champagneMatt white & vintage champagne Copper glass & black faux silkCopper glass & black faux silk Rose gold & asfour lead crystalRose gold & asfour lead crystal Chrome plate & asfour lead crystalChrome plate & asfour lead crystal Soft brass & taupe cotton mixSoft brass & taupe cotton mix Satin nickel & dark grey cotton mixSatin nickel & dark grey cotton mix Chrome glass & ivory faux silkChrome glass & ivory faux silk Antique copper & frosted glassAntique copper & frosted glass Champagne crystal glass & goldChampagne crystal glass & gold Gloss slate grey & smoked cut glassGloss slate grey & smoked cut glass Matt nickelMatt nickel Matt antique brassMatt antique brass Matt copperMatt copper Matt black & light woodMatt black & light wood Matt white & light woodMatt white & light wood Brushed & hammered goldBrushed & hammered gold Tinted cognac glass & antique brassTinted cognac glass & antique brass Chrome plate & clear glass with bubblesChrome plate & clear glass with bubbles Matt black & rustic bronzeMatt black & rustic bronze Tinted cognac glass & matt blackTinted cognac glass & matt black Satin nickel & black cotton mixSatin nickel & black cotton mix Satin nickel & white cotton mixSatin nickel & white cotton mix Copper glass & copperCopper glass & copper Antique copperAntique copper Antique brass & clear crystal glassAntique brass & clear crystal glass Matt bronzeMatt bronze Smokey grey glass & chrome plateSmokey grey glass & chrome plate Polished nickel & mirrored glassPolished nickel & mirrored glass Matt gold & mirrored glassMatt gold & mirrored glass Antique gold leaf & mirrored glassAntique gold leaf & mirrored glass Natural capiz & mirrored glassNatural capiz & mirrored glass Satin gold & mirrored glassSatin gold & mirrored glass Antique nickelAntique nickel White marbleWhite marble Ribbed sandstoneRibbed sandstone Clear & frosted glass with polished nickelClear & frosted glass with polished nickel Clear glass & polished nickelClear glass & polished nickel Blue glass & polished nickelBlue glass & polished nickel Black lustre glass & matt goldBlack lustre glass & matt gold Blue glassBlue glass Purple glass & goldPurple glass & gold Matt silverMatt silver Aged brass & matt goldAged brass & matt gold Aged & matt copperAged & matt copper Clear ribbed glass & satin brassClear ribbed glass & satin brass Gold & clear glassGold & clear glass Clear ribbed glass & polished nickelClear ribbed glass & polished nickel Smokey brown lustre glassSmokey brown lustre glass GoldGold Polished aluminium & black lustre glassPolished aluminium & black lustre glass Polished aluminium & gold lustre glassPolished aluminium & gold lustre glass Polished sandstone & mango woodPolished sandstone & mango wood Black lustre glassBlack lustre glass Antique nickel & smokey brown lustre glassAntique nickel & smokey brown lustre glass Silver foil glass & hammered nickelSilver foil glass & hammered nickel Smokey brown lustre glass & goldSmokey brown lustre glass & gold Matt white & clear pcMatt white & clear pc Clear glass & unglazed ceramicClear glass & unglazed ceramic Clear glass & bright nickelClear glass & bright nickel Opal pc & gloss white plasticOpal pc & gloss white plastic Matt brushed goldMatt brushed gold Antique bronzeAntique bronze Textured grey & frosted glassTextured grey & frosted glass Pale brushed gold & clear crystal glassPale brushed gold & clear crystal glass Gloss white & satin chromeGloss white & satin chrome Satin stormy grey & brushed goldSatin stormy grey & brushed gold Brushed gold & frosted acrylicBrushed gold & frosted acrylic Frosted pc & bright nickelFrosted pc & bright nickel Brushed gold & vintage white faux silkBrushed gold & vintage white faux silk Brushed gold & clear crystal glassBrushed gold & clear crystal glass Slate grey silk & brushed gold pvcSlate grey silk & brushed gold pvc Midnight blue silk & brushed gold pvcMidnight blue silk & brushed gold pvc Chartreuse silk & brushed gold pvcChartreuse silk & brushed gold pvc Matt opal duplex glass & satin nickelMatt opal duplex glass & satin nickel Silver leaf & natural capizSilver leaf & natural capiz Vintage white faux silk & brushed goldVintage white faux silk & brushed gold Matt opal duplex glass & brushed goldMatt opal duplex glass & brushed gold Gold effect & clear crystal glassGold effect & clear crystal glass Opal pc & chrome acrylicOpal pc & chrome acrylic Copper & clear ribbed glassCopper & clear ribbed glass Gold effect & clear ribbed glassGold effect & clear ribbed glass Chrome & clear ribbed glassChrome & clear ribbed glass Brushed copper & champagne glassBrushed copper & champagne glass Matt white & clear acrylicMatt white & clear acrylic Brass & clear crystal glassBrass & clear crystal glass Natural wood & gloss blackNatural wood & gloss black Clear & gloss white pcClear & gloss white pc Vintage white linen & vintage white polyester cottonVintage white linen & vintage white polyester cotton Natural linen & natural polyester cottonNatural linen & natural polyester cotton Clear crystal & amber tinted crystal glassClear crystal & amber tinted crystal glass Dark bronze & clear crystal glassDark bronze & clear crystal glass Satin gold & clear crystal glassSatin gold & clear crystal glass Ivory crackle ceramic & brushed chromeIvory crackle ceramic & brushed chrome Golden brown leather & bright nickelGolden brown leather & bright nickel Aged bronze & clear glassAged bronze & clear glass Aged bronzeAged bronze Aged brass & matt blackAged brass & matt black Brass & mercury glassBrass & mercury glass Matt black & brassMatt black & brass Matt aged brassMatt aged brass Matt aged nickelMatt aged nickel Brass & clear glassBrass & clear glass Antique pewterAntique pewter Tinted green glass & satin brassTinted green glass & satin brass Matt antique copperMatt antique copper Antique brass lacquer & clear glassAntique brass lacquer & clear glass Hot zinc & frosted glassHot zinc & frosted glass Gloss white ceramic & chrome plateGloss white ceramic & chrome plate Pale grey crackle & transfer print on ceramicPale grey crackle & transfer print on ceramic Textured black & frosted pcTextured black & frosted pc Textured matt white & frosted pcTextured matt white & frosted pc Matt white & transfer print on ceramicMatt white & transfer print on ceramic Matt white plastic & clear prismaticMatt white plastic & clear prismatic Silver grey faux silk & clear crystal glassSilver grey faux silk & clear crystal glass Pearlescent glass & white faux silkPearlescent glass & white faux silk Clear & white painted glass with bright nickelClear & white painted glass with bright nickel Brushed nickel & frosted acrylicBrushed nickel & frosted acrylic Taupe bubbled glass & chrome plateTaupe bubbled glass & chrome plate Gold effect glass & chrome plateGold effect glass & chrome plate Matt smoked glass & chrome plateMatt smoked glass & chrome plate Recycled glass with wire netting & chrome plateRecycled glass with wire netting & chrome plate White glass & chrome plateWhite glass & chrome plate Clear glass & brassClear glass & brass Brushed satin nickel & frosted acrylicBrushed satin nickel & frosted acrylic Gold leaf & natural capizGold leaf & natural capiz Opal pc & white acrylicOpal pc & white acrylic Brass & vintage white faux silkBrass & vintage white faux silk Brass & oyster faux silkBrass & oyster faux silk Vintage white faux silk & bright nickelVintage white faux silk & bright nickel Brushed brass & champagne faceted acrylicBrushed brass & champagne faceted acrylic Textured grey & clear pcTextured grey & clear pc Satin nickel & opal plasticSatin nickel & opal plastic Gloss white & opal plasticGloss white & opal plastic Chrome plate & opal plasticChrome plate & opal plastic Gloss white & frosted pmmaGloss white & frosted pmma Clear ribbed glass & antique brassClear ribbed glass & antique brass Clear faceted glass & gold effectClear faceted glass & gold effect Antique brass & white painted lined glassAntique brass & white painted lined glass Satin chrome & white painted lined glassSatin chrome & white painted lined glass White painted lined glass & antique brassWhite painted lined glass & antique brass White painted lined glass & satin chromeWhite painted lined glass & satin chrome Champagne crystal glass & gold effectChampagne crystal glass & gold effect Polished nickel & tan leatherPolished nickel & tan leather Bronze & mirrored glassBronze & mirrored glass Hammered nickel & mirrored glassHammered nickel & mirrored glass Hammered bronze & mirrored glassHammered bronze & mirrored glass Grey tinted glass & polished nickelGrey tinted glass & polished nickel Blue glass & satin copperBlue glass & satin copper Purple glass & gold effectPurple glass & gold effect Green lustre glassGreen lustre glass Matt gold & matt silverMatt gold & matt silver Matt silver & matt goldMatt silver & matt gold Polished aluminium & white enamelPolished aluminium & white enamel Polished aluminium & graphite grey enamelPolished aluminium & graphite grey enamel Gold effect & clear glassGold effect & clear glass Clear ribbed glass & polished stainless steelClear ribbed glass & polished stainless steel Soft brassSoft brass Green lustre glass & pewterGreen lustre glass & pewter Black lustre glass & satin copperBlack lustre glass & satin copper Smokey brown lustre glass & gold effectSmokey brown lustre glass & gold effect Clear glass & aged copperClear glass & aged copper Gold lustre glass & matt goldGold lustre glass & matt gold Smokey brown lustre glass & matt silverSmokey brown lustre glass & matt silver Mercury gold effect & clear crystal glassMercury gold effect & clear crystal glass Mercury copper effect & clear crystal glassMercury copper effect & clear crystal glass Aged pewter & mercury glassAged pewter & mercury glass Dark bronze & clear glassDark bronze & clear glass Dark woodDark wood Natural wood & mirrored glassNatural wood & mirrored glass White marble & satin brassWhite marble & satin brass Natural marbleNatural marble Polished nickel & natural ropePolished nickel & natural rope Polished nickel & natural woodPolished nickel & natural wood Black painted wood & polished nickelBlack painted wood & polished nickel Antique brass lacquer & matt blackAntique brass lacquer & matt black Matt black & antique brass lacquerMatt black & antique brass lacquer Matt black & gold leaf 24ctMatt black & gold leaf 24ct Gloss cream & gold leaf 24ctGloss cream & gold leaf 24ct Gold leaf 24ct & natural capizGold leaf 24ct & natural capiz Copper glass & copper plateCopper glass & copper plate Clear glass & brass plateClear glass & brass plate Brass plate & vintage white faux silkBrass plate & vintage white faux silk Brass plate & oyster faux silkBrass plate & oyster faux silk Matt antique brass & vintage white faux silkMatt antique brass & vintage white faux silk Matt nickel & grey faux linenMatt nickel & grey faux linen Brushed nickel & matt opal duplex glassBrushed nickel & matt opal duplex glass Brushed brass & matt opal duplex glassBrushed brass & matt opal duplex glass Frosted acrylicFrosted acrylic Gloss stone & clear glassGloss stone & clear glass Brushed goldBrushed gold Bright & brushed nickelBright & brushed nickel Satin whiteSatin white Hammered bronze & natural linenHammered bronze & natural linen Aged & hammered bronzeAged & hammered bronze Satin chrome & clear acrylicSatin chrome & clear acrylic Satin nickel & vintage white faux linenSatin nickel & vintage white faux linen Bright nickel & mink faux silkBright nickel & mink faux silk Textured black & opal pcTextured black & opal pc Chrome plate & vintage white faux silkChrome plate & vintage white faux silk Matt opal duplex glass & dark antique bronzeMatt opal duplex glass & dark antique bronze Gold leaf & frosted acrylicGold leaf & frosted acrylic Chrome plate & champagne crystal glassChrome plate & champagne crystal glass Bright nickel & gloss opal duplex glassBright nickel & gloss opal duplex glass Satin brass & matt opal duplex glassSatin brass & matt opal duplex glass Gold leafGold leaf Polished nickel & agate stonePolished nickel & agate stone Antique silver leafAntique silver leaf Marble & brushed brassMarble & brushed brass Solid mellow brass & clear glassSolid mellow brass & clear glass Dark antique bronze & marble faux silkDark antique bronze & marble faux silk Bright nickel & mercury glassBright nickel & mercury glass Grey washed wood & bright nickelGrey washed wood & bright nickel Antique copper & brushed aluminiumAntique copper & brushed aluminium Antique brass with clear & frostedAntique brass with clear & frosted Satin chrome with clear & frostedSatin chrome with clear & frosted Antique brass & frosted plasticAntique brass & frosted plastic Chrome plate & frosted plasticChrome plate & frosted plastic Satin chrome & frosted plasticSatin chrome & frosted plastic Bright nickel plated brass & clear glassBright nickel plated brass & clear glass Bright nickel & sandblasted glassBright nickel & sandblasted glass Antiqued solid brassAntiqued solid brass Light textured concreteLight textured concrete Zinc & antiqued solid brassZinc & antiqued solid brass Natural linen & gloss whiteNatural linen & gloss white Chrome plate & ivory faux linenChrome plate & ivory faux linen Antiqued solid brass & clear glassAntiqued solid brass & clear glass Brass with clear & frosted glassBrass with clear & frosted glass Textured matt whiteTextured matt white Tarnished silver finished brassTarnished silver finished brass Bright nickel plated brassBright nickel plated brass Matt nickel & chrome plateMatt nickel & chrome plate Mango wood & dark bronzeMango wood & dark bronze Distressed effect dark woodDistressed effect dark wood Chrome plate & smokey mirror tinted glassChrome plate & smokey mirror tinted glass Teak wood & polished aluminiumTeak wood & polished aluminium White acrylic & chrome plateWhite acrylic & chrome plate Antique brass with antique brass & clear beadAntique brass with antique brass & clear bead Chrome plate & silver effect chainChrome plate & silver effect chain Bright nickel & clear acrylicBright nickel & clear acrylic Chrome plate with clear & frosted acrylicChrome plate with clear & frosted acrylic Clear glass with bubblesClear glass with bubbles Grey glass with bubblesGrey glass with bubbles Marble silk & gloss whiteMarble silk & gloss white Vintage white silk & gloss whiteVintage white silk & gloss white Taupe silk & bright nickelTaupe silk & bright nickel Brushed stainless steel & frosted glassBrushed stainless steel & frosted glass Teak wood & bright nickel plated brassTeak wood & bright nickel plated brass Dark mango wood & bright nickel plated brassDark mango wood & bright nickel plated brass Hammered pewterHammered pewter Aged hammered pewterAged hammered pewter
BathroomBathroom CommercialCommercial ExteriorExterior InteriorInterior KitchenKitchen LampsLamps HomewaresHomewares ClearanceClearance
12V12V 24V24V 220-240V220-240V Battery operatedBattery operated Not applicableNot applicable
Mains voltage halogenMains voltage halogen FluorescentFluorescent HIDHID LEDLED LED compatibleLED compatible Low voltage halogenLow voltage halogen
GU10 LED SMD 4W warm white View Product GU10 LED SMD 4W warm white
G9 LED SMD dimmable twin pack 2.5W daylight white View Product G9 LED SMD dimmable twin pack 2.5W daylight white
GU10 LED SMD dimmable 60 degrees 7W cool white View Product GU10 LED SMD dimmable 60 degrees 7W cool white
G9 LED SMD dimmable twin pack 2.5W warm white View Product G9 LED SMD dimmable twin pack 2.5W warm white
GU10 LED SMD 7W cool white View Product GU10 LED SMD 7W cool white
G9 eco halogen dimmable twin pack 28W View Product G9 eco halogen dimmable twin pack 28W
G9 LED SMD twin pack 2.3W cool white View Product G9 LED SMD twin pack 2.3W cool white
DimmableDimmable De misterDe mister Drive overDrive over EmergencyEmergency Fire ratedFire rated Impact resistantImpact resistant Integrated dimmerIntegrated dimmer Integrated switchIntegrated switch Motion activatedMotion activated Remote controlledRemote controlled Touch activatedTouch activated Walk overWalk over WaterproofWaterproof
G9 eco halogen dimmable twin pack 18W View Product G9 eco halogen dimmable twin pack 18W
GU10 LED SMD 60 degrees 7W cool white View Product GU10 LED SMD 60 degrees 7W cool white
Alphabetical (A-Z) Alphabetical (Z-A) Price (lowest first) Price (highest first)
GU10 LED SMD 60 degrees 7W warm white View Product GU10 LED SMD 60 degrees 7W warm white
GU10 LED SMD dimmable 7W warm white View Product GU10 LED SMD dimmable 7W warm white
GU10 LED SMD dimmable 7W cool white View Product GU10 LED SMD dimmable 7W cool white
GU10 LED SMD 7W warm white View Product GU10 LED SMD 7W warm white
GU10 LED SMD dimmable 6W cool white View Product GU10 LED SMD dimmable 6W cool white
GU10 LED SMD dimmable 6W warm white View Product GU10 LED SMD dimmable 6W warm white
GU10 LED SMD dimmable 60 degrees 7W warm white View Product GU10 LED SMD dimmable 60 degrees 7W warm white